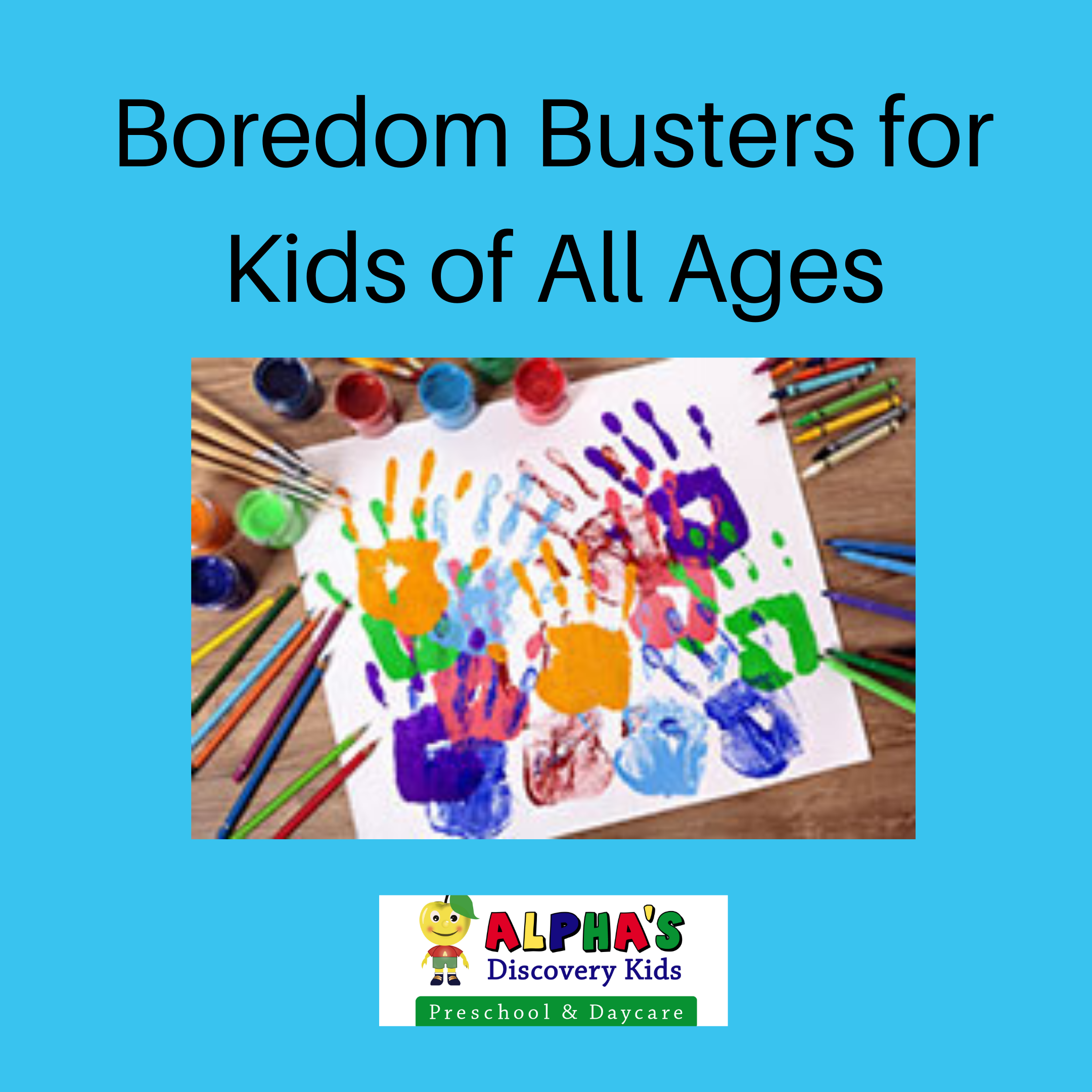 Boredom Busters for Kids of all Ages
In light of the social distancing protocol and closure of schools and events due to the COVID pandemic, we thought we would provide you with some safe alternatives to prevent boredom and still allow families to have some outdoor fun as well. These are some safe activities to do with families during this time.
1. Go for a walk. On a walk you can admire everything that is still blooming and alive outside. Take a breath of fresh air, count the number of dogs you see, count any flowers you can see blooming, or just enjoy the sunshine. If it's raining, take an umbrella and rubber boots and still get out there.
2. Go on a hike. Being out in the woods is a safe place to be and still follows the protocol of social distancing. Collect sticks, pinecones, other items that can be used for activities inside the house. Again you can look for squirrels, climb trees and just enjoy the outdoors. Be sure to stay away from flooded rivers and lakes that may be high in the early Spring.
3. Make spring cleaning a fun game. Have your child(ren) clean out old clothes, toys and other items they can donate to a local charity that collects these items. Research the charity online with your child so they can see where the donations will go. A visual helps them understand what they are doing and why.
4. This a great time for family board games and puzzles. Grab a board game you haven't played for a while. Sit down, no tv on and enjoy the time together. Work on a puzzle together as a project or make a LEGO structure.
5. If you want to help your child with educational activities while they are off school, visit the page www.kidsactivitiesblog.com – they provide enough activities to keep the kids busy for the entire time they are off.
6. Have a lip sync battle at home. Turn on your favourite music and create fun memories by singing and dancing together.
7. Make a movie. Use a phone or tablet to record your movie. Put on costumes and make it up as you go. Have fun with it and involve the whole family in the movie. Let everyone take turns recording and performing in the movie. You will have a great keepsake to look back upon.
8. Make food together. Whether baking banana bread or preparing a special tea party snack, cooking can involve the whole family with everyone participating.
9. Make a family art project and get creative. Everyone can use their own special talents to contribute to it. Some may like making designs on a computer while another may love painting. Try to incorporate everyone's contribution into one project and make it a family keepsake. Art is great for reducing stress when there are no expectations and everyone does what they like.
10. Make a bird feeder and watch the birds come to enjoy your creation. There are many bird feeder recipes online to choose from.
While these are only a few activities to keep you and your family busy, try remembering back to your childhood and the things that you loved doing. This is the time to shut off electronics and get back to the good things in life. Enjoy it!
There are still things that are not cancelled in this trying time so enjoy the good things: getting outdoors, music, family, reading, singing, laughing and of course, hope.