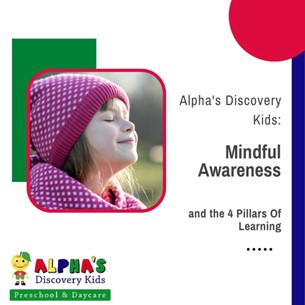 Fostering Mindful Awareness in the Early Years
by Susie Beghin, RECE, Founder of Alpha's Discovery Kids
As I wrote my book, 'Learn To Play', my primary mission always centered around one core principle: providing children with the most exceptional start in life. And in my role as a mother and Early Childhood Educator, I have an unwavering commitment to help our children develop the critical skills essential to their lifelong success.
Parents and caregivers hold a unique position as the primary educators in a child's life. At Alpha's Discovery Kids, we've made it our goal to complement and enhance the invaluable work you're already doing at home. We achieve this by expertly guiding children through our Four Pillars of Learning, ensuring that their learning experiences are not just educational but deeply meaningful.
Each pillar contributes to a well-rounded and holistic educational experience. Our pillars consist of Language & Literacy, STEAM (Science, Technology, Engineering, Art, and Math), Physical Activity & Nutrition, and Mindful Awareness,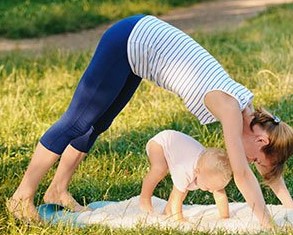 Mindful Awareness
Mindfulness, at its core, is like a gentle embrace of the present moment, both inside and out. It's about purposefully tuning into what's happening right now without any judgment or the weight of desiring things to be different.
Mindfulness isn't just a tool for grown-ups seeking to reduce stress, boost their well-being, and find their way back to calm amidst life's storms. Its soothing benefits extend to the world of children, where worries and mental health concerns are increasingly common. By introducing mindfulness practices to children, we can offer them the same mental health gifts that adults enjoy. And, as an added bonus, it helps to nurture deeper connections between adults and kids, fostering open communication, empathy, and unwavering emotional support.
One of the most profound gifts that mindfulness imparts to children is the development of self-regulation skills. They learn how to navigate challenging situations, maintain composure, and return to a state of tranquility even in the midst of turmoil. These skills are instrumental in managing emotions, staying focused, paying attention, and blocking out distractions.
It's quite fascinating when you watch babies and little kids. You'll see something remarkable: they're really good at being in the here and now. Children (usually under 4 years old) are experts at this. They don't worry about what happened before, and they don't fuss about what's coming next. They simply live in the moment without making things too complicated. But as they get older, this natural skill often fades away. That's where we, as parents and teachers, come in. Our job is to help them hold onto this wonderful ability.
The journey begins with us – the adults. We cannot effectively teach mindfulness if we are not willing to embrace it ourselves. To nurture mindfulness in our children, we first become mindful parents and educators. This means immersing ourselves in the practice and reaping the benefits it offers. Try being fully present with your child, as this helps them feel acknowledged and valued, nurturing their overall development. Active listening goes beyond just hearing words; it involves understanding the emotions, needs, and feelings behind what they say. Children often express themselves through their emotions, not just their words.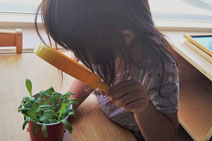 At Alpha's Discovery Kids, mindful awareness permeates every aspect of our curriculum. We believe that mindfulness is not just an activity; it's a way of life. It's a way of being with children, nurturing their growth and well-being.
In our classrooms, mindfulness activities take various forms, providing children with tools to develop and sustain mindfulness throughout their lives. Here are some ways we incorporate mindfulness activities:
The use of "calming jars" filled with sparkling glitter. By simply shaking and observing the falling sparkles, children engage their senses and return to the present moment.
Deep breathing exercises, combined with gentle movements. These instill calmness in both body and mind.
Activities such as the "5 Senses Exercise", which encourage children to list things they see, touch, hear, smell, and taste, grounding them in the present moment.
Provide lots of outdoor activity. Surrounded by the serenity of nature, children naturally feel a sense of calm. Nature walks, bird-watching, and cloud-gazing are just a few ways we integrate mindfulness into our outdoor experiences.
At Alpha's Discovery Kids, mindfulness isn't just a concept; it's a philosophy. We understand that the early years of a child's life are the most pivotal, and our commitment to their holistic development extends to nurturing their mindfulness. As we guide children to notice and appreciate each moment, both inside and out, we're sowing the seeds for a lifetime of well-being, resilience, and happiness. Each child under our care is cherished as an extension of our own families, and their health and happiness remain our paramount focus.
For more information about early childhood education topics, check out my YouTube series.
To book a tour of one of our centres, please contact us .