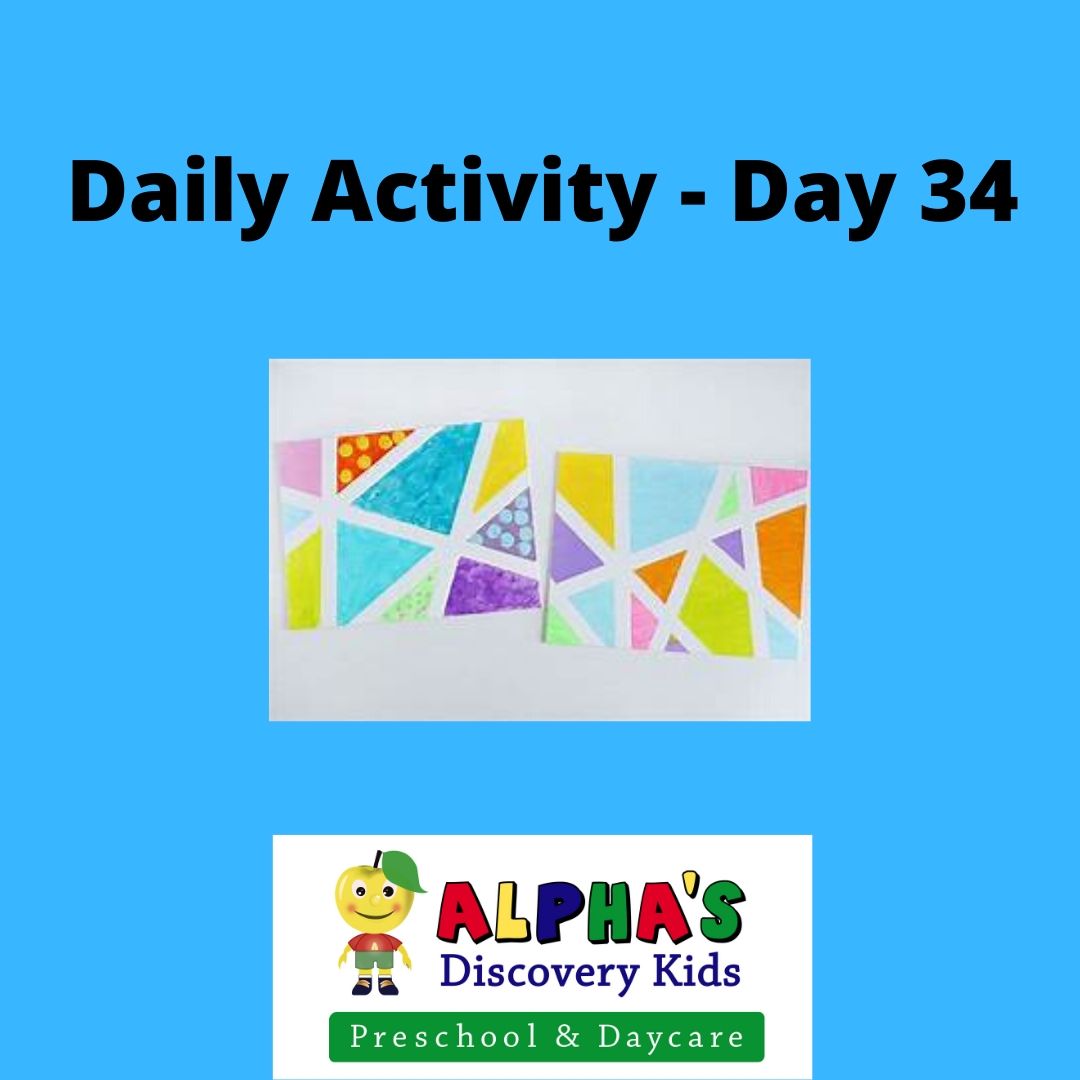 Daily Activity for Kids – Day 34 – Tape Art Activity
During this COVID-19 pandemic, many parents are home with their children and looking for things to do. This is a daily post to give you ideas of fun things to do. It comes from activities that we implement at our daycare centre using our Four Pillars of Learning curriculum. Since we are closed during this time, we are sharing the activity for you to implement in your own home. Enjoy!
Daily Activity for Kids – Tape Art Activity
Art is a fun and creative way to introduce children to expression, creativity and emotions. Georgia O'Keefe once said that "I found I could say things with colour and shapes that I couldn't say any other way-things I had no words for". Art allows us to express ourselves in our own unique way. A fun project for children of all ages is tape art. It is simple and easy. You can create a great masterpiece to be framed. All you need are the following items.
Masking Tape
White Canvas or cardboard
Paint
Paintbrush
Have your child place the tape onto the canvas or cardboard. For younger children it can go anywhere they choose. For older children they can try and have the tape edges meet and create diagonal designs. Once their tape is down, those areas will be white. Then they can paint in the other areas. Once the paint is dry, they can peel off the tape from canvas or cardboard and they will have a beautiful abstract painting.
This daily kids activity incorporates many learning areas based on our Four Pillars of Learning curriculum including: STEAM (art).