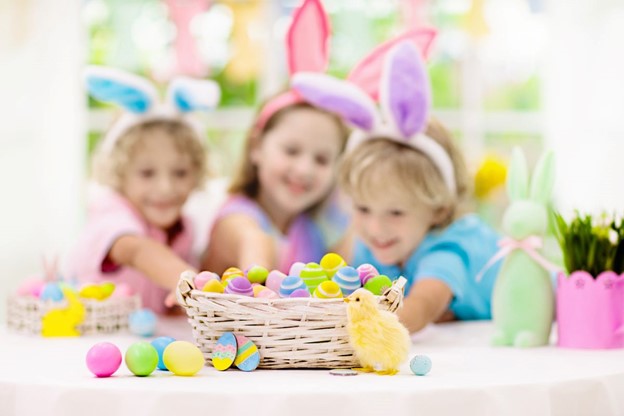 Easter Fun For Kids!
by Susie Beghin, RECE, Founder of Alpha's Discovery Kids
At Alpha's Discovery Kids, we believe in making learning fun. Whether it's learning to recognize sounds, how to self-regulate, or the many wonderful things our world has to offer, we are dedicated to creating an environment where kids can explore their creativity and be kids!
Easter is always a time our staff and children look forward to. After all, what's not fun about bright, colourful artwork, egg hunts, cute bunnies and treats! And no matter what cultural background our children come from, we love being able to share different holidays and celebrations, which help to increase children's cultural awareness.
With spring (and Easter) almost here, we've come up with some fun ways you and your family can enjoy this holiday.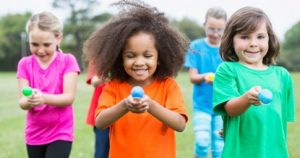 OUTDOOR FUN
Spring can be tricky in terms of weather, but some outdoor fun is always a win, no matter the weather!
Here are some fun outdoor activities to try:
#1 – Easter bunny tag – make exercise fun by popping on a pair of bunny ears and playing a good ole game of bunny tag
#2 – Egg & spoon race – to make less of a mess, try painting plastic eggs (or go with a regular hard-boiled egg) and then hand each person a soup spoon (with the egg in it) while you see who can make it to the finish line first without dropping their egg
#3 – Visit a petting zoo or farm – animals are always a crowd favourite, and spring is a great time to visit a farm and hopefully spot a baby animal (or two!)
LANGUAGE & LITERACY
To help your child build on their literacy skills, try an EASTER EGG MATCH. Grab some plastic eggs, a sharpie and a basket or bowl.
Write each letter of the alphabet with the marker, writing the upper case letter on one half of the plastic egg and the lower case letter on the bottom half. Then, pull the eggs apart and put them in the basket or bowl.
The challenge is for your child to match the upper and lower case letters.
Note: You may have to help little hands fit the eggs back together!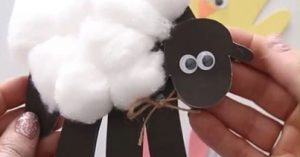 ARTS & CRAFTS
A great way for kids to get creative is during arts and crafts time. Try these fun Easter-themed projects and let their imagination take them wherever they like!
Handprint Easter Cards – From lambs to chicks, your little artist can create an adorable card with their handprint! Start with some non-toxic black paint covering your child's hand and help them press their hand onto a piece of construction paper.
Allow the paint to dry, and then spread some craft glue onto the palm of the hand, leaving the tips of the fingers with no glue. Help your child glue on cotton balls, followed by a googly eye on the thumb and attach a ribbon around the neck area
Easter egg roll & paint – Grab a long storage container, some plastic eggs, washable paint and a long sheet of craft or packing paper.
Tape down the packing paper to the bottom of the storage container, then add 3 colors of paint to the paper. Next, drop in 3 plastic eggs and let the rolling begin! Depending on how much your child shakes the bin will determine how much paint covers the paper.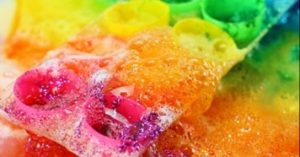 SCIENCE EGG EXPERIMENT
For this Easter fun science experiment, you'll need plastic easter eggs, egg carton, baking soda, vinegar, squirt bottles, food dye and a storage container or cookie sheet.
Put half a plastic egg in each egg carton slot
Put a couple of drops of food coloring in each egg half, followed by a spoonful of baking soda on top
Fill your squirt bottle with vinegar and have your child squirt the vinegar into the egg half
Most kids get a kick out of seeing which colour of bubbles they'll uncover as the vinegar mixes with the baking soda and food colouring.
Happy Easter!
From our Alpha's Discovery Kids Family to yours, we hope you have a fun-filled Easter!
Our New Mississauga Location is located at 2632 Liruma Road, Mississauga, ON L5K 1Z1. To book a tour or for more information, please contact us at https://www.alphasdiscoveryclub.com/contact/ or call us at 905-823-8257.