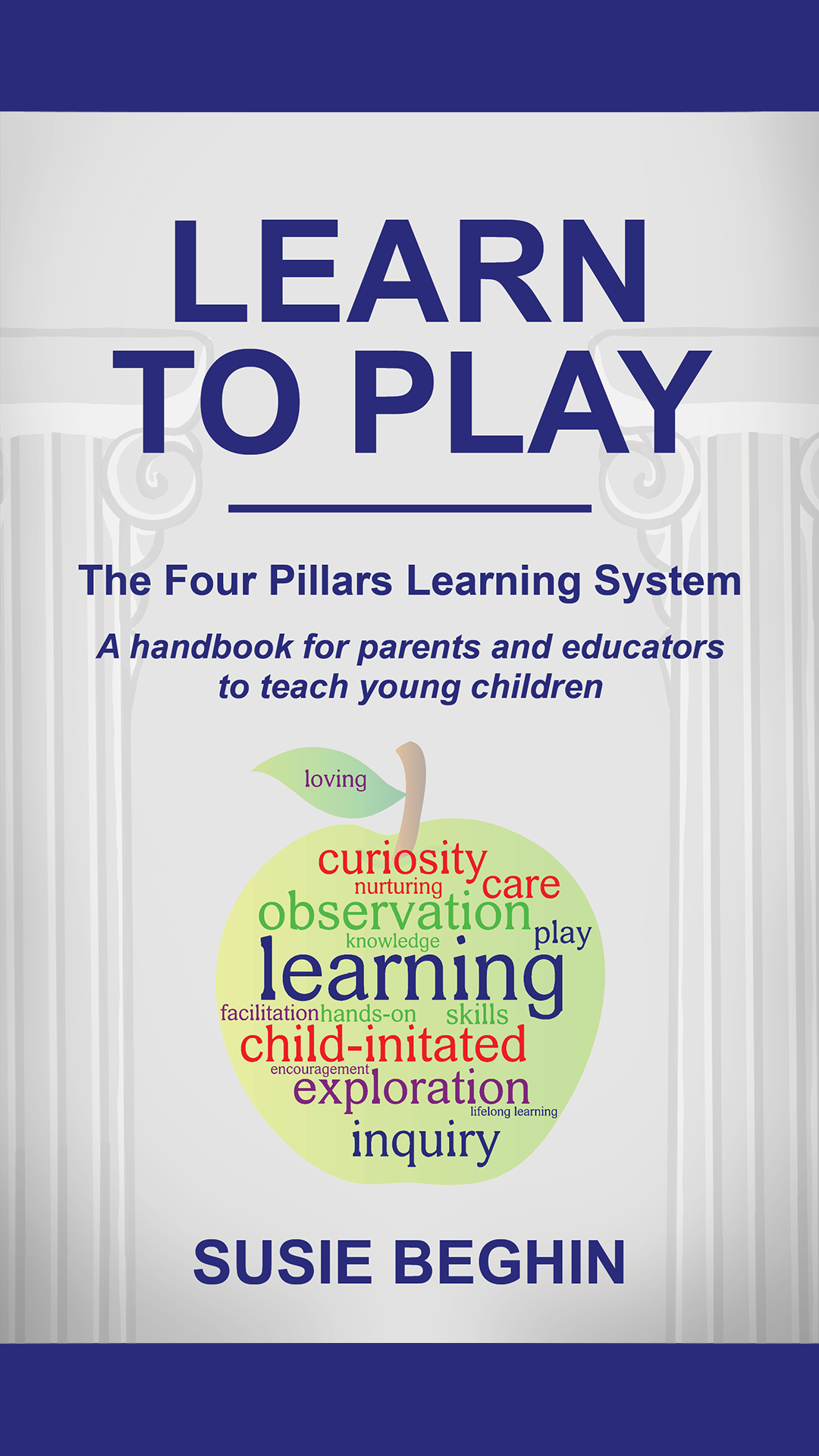 Learn To Play: The Four Pillars Learning System
Book Release
My mission is to give children the best start in life. – Susie Beghin
Did you know that children between the ages of 0 and 6 years old learn more in those early years than they ever will again in their lives?
That's why it's so important to teach them well during those early years! Those early years will have an impact on them like no other time of their lives.
Our founder, Susie Beghin, just released a new book called "Learn to Play: The Four Pillars Learning System". In the book, she talks about the important role that parents play in the education of their young children during this critical period of their lives.
"I wrote this book during the pandemic because I saw parents struggling with educating their kids. I want parents to know their crucial role in the education of their children – and I'm here to help them. I want to give parents and educators the tools they need to educate those kiddos using a proven system! In the book, I share the Four Pillars learning system we use in the daycare environment and how parents can use those same strategies at home. Essentially, I want to help parents become the educators and play partners that their children need them to be!"
Susie will be signing her books at her official book launch in Mississauga on September 25th from 2-4 pm. There are limited tickets (only 100 tickets available) and the event is free! Refreshments will be provided. Books are available for purchase at the event at a discount. Click here to book your tickets to the event on Eventbrite.
The book is now available in Canada on Amazon if you want to purchase an advance copy.
U.S. or International can purchase here.