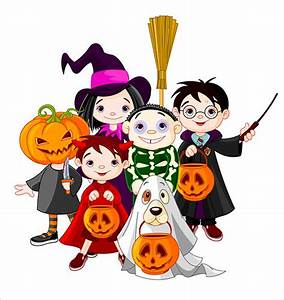 Halloween: Tips to prepare your toddler or preschool child to be safe and have fun!
By Nichole Folino
Halloween can be an exciting and scary time for children. For most of their lives we have told them not to talk to strangers and now here we are sending them up to peoples houses that they don't know and telling them to take candy from them. How can we as parents make sure that our children feel safe and have fun on Halloween night?
It is important to be honest and prepare your child in advance, even if they aren't having anxiety. Talk to them about what the night will be like, let them know that they are safe and okay with you. Ask them what they are excited about and help them with any fears they may have. It is important that they realize that there might be scary costumes and that it is only a person underneath that.
Here are 5 tips to ensure success on Halloween.
1. For young children, it is best to avoid masks, which can be scary and also difficult to see from. We recommend using non-toxic face paint to complete their costume if needed.
2. Purchase costumes in light coloured material if possible which will help drivers to see your child on a busy street. For darker costumes, you can add reflectors to the front and back of the costume.
3. Your child's costume should fit properly to ensure they do not trip and fall. They will be going up and down stairs quite a bit, so ensure they can move freely.
4. It is important to remember that some candy given out on Halloween can be a choking hazard for young children. Also, be sure to check it for anything that may have open wrapping or looks like it has been tampered with.
5. If you have friends who live in the area with children, it is great to invite them to join you. This could help with any anxiety your child could be facing. It's always fun to go trick-or-treating in a group.
If you still feel that going out trick or treating may not be the best for your child, you can always look into events in your community. Check out the local mall, the library, a community centre or even consider hosting your own party and inviting friends. There are many daytime events at indoor playgrounds in the area that host Halloween parties for young children.
At Alpha's Discovery Kids, the toddler and preschool children get to experience trick or treating indoors, and some of them for the first time! We put on costumes and each class visits all the other classes to trick or treat. The day continues with fun Halloween activities. For information about our programs, contact us.