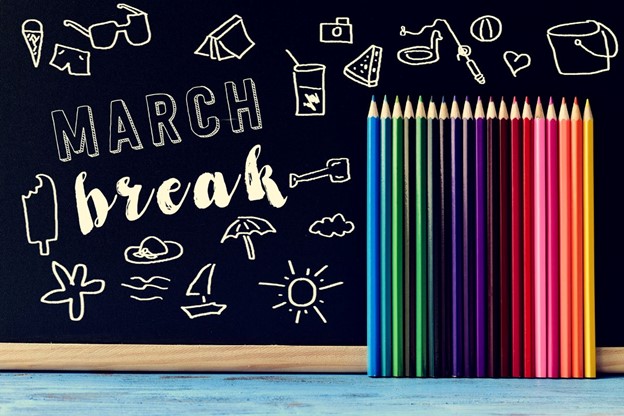 March Break – 4 ideas for fun-filled family time!
by Susie Beghin, RECE, Founder of Alpha's Discovery Kids
For many families, March Break is a time when they can decompress and spend some quality time together.
But as March Break quickly approaches, many are left wondering what creative things they can do to keep their little ones busy and active during the time off.
Luckily, for those of us who call Ontario home, there are so many magical places to visit, all practically in our backyard! So whether you're aiming for indoor or outdoor, we've rounded up a few fun and family-oriented activities to help get you started.
Anyone up for maple syrup!?
Maple Town

, Milton (Mountsberg – 2259 Milburough Line, Campbellville) – producing maple syrup for over 150 years, this park allows visitors the chance to do guided tours and independent exploration.

Maple Syrup Festival

, Oakville (Bronte Creek Park – 1219 Burloak Drive, Oakville) – an opportunity to enjoy some maple taffy while visiting farm animals and enjoying a guided tour of Maple Lane. This festival also includes a visit to Spruce Lane Farm, where you can learn how to make maple sugar

Bruce's Mill

– 3291 Soutffville Road, Stouffville – wagon rides, kids activities, demonstrations and pancakes with real maple syrup are what you can expect at this maple syrup trail.
Water anyone?
If you have a budding swimmer in your family but are looking for something different other than your local community pool, you're in luck. If you're willing to explore slightly outside of the GTA, your options will definitely expand.
The Niagara Falls area offers several water parks to choose from. So whether you want to make a day trip or stay overnight, you have a few options.
Great Wolf Lodge

is a classic for families, with one of the biggest water parks in Canada offering indoor fun for kids of all ages. From water slides to hot tubs and wave pools, you're sure to keep busy

Waves Indoor Waterpark

, located in the Americana Conference Resort & Spa, offers over 25,000 sqft of water fun for the family. With day passes available, you have the flexibility to enjoy the pool, toddler splash area and more

Fallsview Indoor Water Park

offers 3 acres of family water fun, with hot springs, an indoor wave pool and day passes available

Plunge Aquatic Centre

is located in Blue Mountain and offers hot tubs, rope swings, waterslides and pool basketball nets. With an indoor splash pad, families of all ages can enjoy the water. And if you're in the mood to stay more than a day, maybe combining water fun with some outdoor activities, Blue Mountain has many overnight accommodation options available.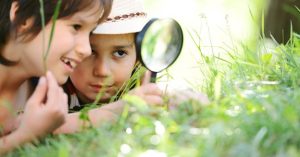 Be at one with nature
Have a child who is in love with nature and animals? March Break is a great time to explore farms, parks and destinations which encourage children's natural curiosity.
Bird Kingdom & Butterfly Conservatory

, Niagara Falls – 2 different locations with a host of nature-filled fun, kids will get see a variety of feather and winged creatures

For reptile lovers,

Reptilia

now has a Whitby location where families can explore at their own pace through the 31,000 sqft of indoor reptile exhibits, including lizards, snakes and crocodiles.

Royal Botanical Gardens

, Burlington, offers families a chance to explore wetland animals, a variety of plants and flowers and self-guided activities exploring the Rock Garden
Just want to veg out indoors?
Those who want to relax at home still have plenty of opportunities to create magical, fun-filled days and evenings.
From finger painting, games, baking, and indoor obstacle courses, to DIY toys and indoor gardens, there are lots of simple activities you can line up during the break.
To encourage imaginative play, another popular activity for kids is indoor camping – all you need is to build your own fort or tent, decorate with lights (optional) and enjoy some campfire snacks, such as smores! Bonus – you won't need to contend with mosquitos!
Creating your own drive-in movie theatre experience is also a hit with families. Try making your own cars out of boxes – there are a ton of free templates for designing your car online. If you have a projector and screen, it can really help replicate the experience, but a regular TV works just as well. Try adding in some cozy items, like blankets and pillows, and some fun movie snacks, like popcorn, and enjoy!
Enjoy your March Break!
Our Alpha's Discovery Kids family hopes that you have a fantastic March Break!
Our New Mississauga Location is located at 2632 Liruma Road, Mississauga, ON L5K 1Z1. To book a tour or for more information, please contact us at https://www.alphasdiscoveryclub.com/contact/ or call us at 905-823-8257.