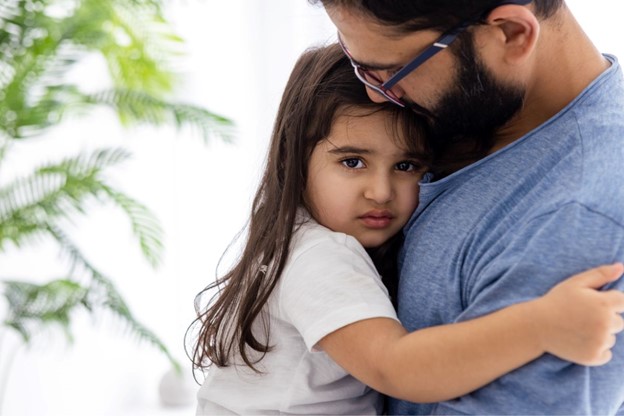 Understanding Separation Anxiety: Navigating Emotions and Building Resilience
by Susie Beghin, RECE, Founder of Alpha's Discovery Kids
As a mother of 2 children and owner of Alpha's Discovery Kids, I am all too familiar with separation anxiety.
Separation anxiety is a normal part of a child's development, marked by distress when they are separated from their primary caregiver or a familiar environment. During this phase (which usually peaks between 8-18 months), children may become clingy, cry, or show signs of distress when a parent or caregiver leaves their sight.
Although this stage can be especially trying for parents, separation anxiety is actually a sign of a strong bond between the child and their caregiver. It's also normal for us parents to experience a bit of separation anxiety when we have to leave our child!
At Alpha's Discovery Kids, we understand the challenges that come with separation anxiety, both for children and parents. Our experienced and caring team is here to provide the support and guidance needed to ease the transition during this phase.
Understanding separation anxiety is the first step towards easing the stress that often comes with this stage of a child's development.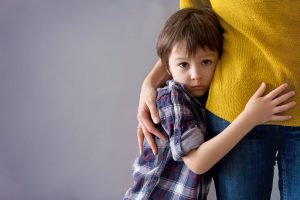 Communication is Key
Communication is key during this phase. Explaining to our children what will happen while we are apart and when we will return helps them understand that separations are temporary. Showing confidence and trust when leaving them with other caregivers or in new environments comforts our little ones, reinforcing that they are safe and loved.
Empathy and validation of their emotions are vital. Letting them know it's okay to feel sad or scared when apart and offering words of comfort, reassurance, and understanding assures them that it's natural to miss someone they love. We are always there for them, no matter the distance.
Establish a consistent routine
As parents, we want to provide the best support for our little ones as they navigate their emotions during separations.
One way to ease separation anxiety is by having a routine. A consistent and predictable routine helps children feel secure and prepared for upcoming separations. By providing comfort and reassurance before leaving and upon returning, your child will have a sense of safety, stability, and reassurance that we will always return.
As you drop off your child at daycare, we encourage parents to let the teachers do what they are trained to do. As difficult as it is to leave, I know from experience that most often, within 10-15 minutes of parents walking out the door, their child will calm down and be distracted by their peers, toys or activities going on in the classroom.
Stay Calm and Patient (and set a positive tone)
Separation anxiety can be challenging for both children and parents. But parents need to understand they are the ones who set the tone. You want this to be a positive experience which means you, as the parent, need to approach separating in a positive way. If you have any negative feelings or apprehensions, your child will pick up on this.
Staying calm and patient during moments of distress is essential for both children and parents. Remember, this phase is a normal part of their development, and will pass with time.
Encouraging their independence in exploring their environment and trying new things builds their confidence, making separations less anxious. And by fostering interactions with other trusted adults and children in safe and enjoyable settings, you can allow these connections to help your child feel secure in various environments.
Provide a familiar item
Building a safe and welcoming environment is another essential aspect. Surrounding our children with familiar objects, toys, or comfort items offers them a sense of security even when they are away from us. Sending your child with a keepsake item that reminds them of you and being at home will make the separation much easier. This item could be a photo, favourite toy or stuffed animal.
Gradual Goodbyes
When it's time to say goodbye, keep it brief and positive. Prolonged goodbyes can make the separation more challenging for both you and your child. Reassure them that you will be back soon and give them a loving hug or kiss before leaving.
Consistency is essential in helping children feel secure during separations. Try to maintain a regular schedule and routine as much as possible. Consistency can give children a sense of predictability and stability, reducing anxiety.
Seek Support if Needed
Remember, separation anxiety is a natural part of growing up, and with patience, understanding, and support, children can navigate this phase successfully. By offering comfort, reassurance, and gentle transitions, we can help our children develop resilience and emotional security, setting the stage for confident and independent individuals in the future.
Watch our YouTube video for more strategies and support during this difficult time.
At Alpha's Discovery Kids, we strive to make the transition during separation anxiety as smooth as possible for both children and parents. Through a nurturing environment, consistent routines, and supportive educators, we help children feel secure and confident while their parents are away.
Our focus on building positive relationships, encouraging independence, and offering open communication creates a caring community where children can thrive and grow. With our dedicated team by their side, children can navigate separation anxiety with resilience and emotional well-being, setting the foundation for a positive and fulfilling early childhood experience.
For more information on our 4 Pillars of Learning, or to book a tour, please contact us at https://www.alphasdiscoveryclub.com/contact/ or call us at 905-823-8257.