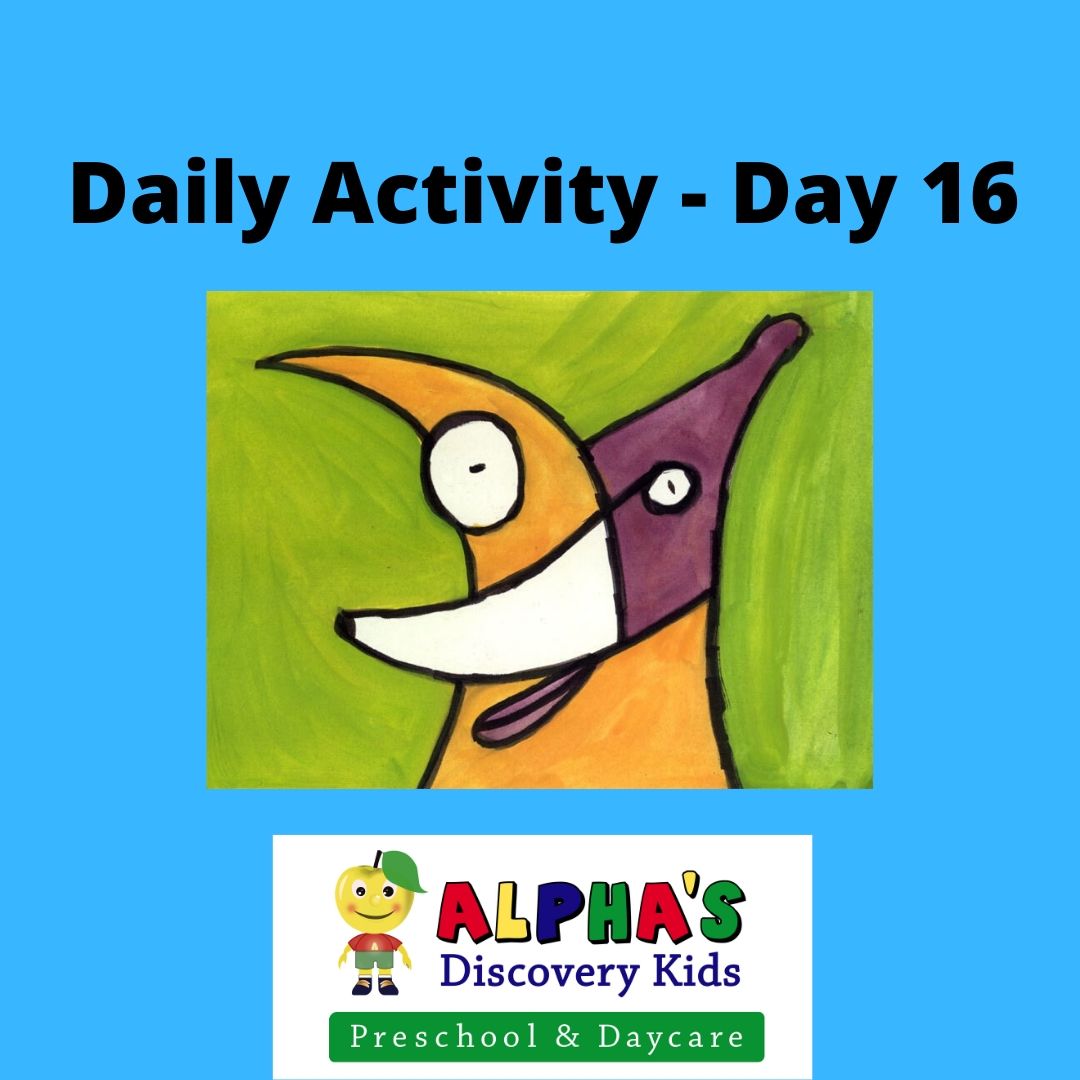 Daily Activity for Kids – Day 16 – Picasso Kids Art Project
During this COVID-19 pandemic, many parents are home with their children and looking for things to do. This is a daily post to give you ideas of fun things to do. It comes from activities that we implement at our daycare centre using our Four Pillars of Learning curriculum. Since we are closed during this time, we are sharing the activity for you to implement in your own home. Enjoy!
Daily Activity for Kids – Day 16 – Picasso Kids Art Project
Creating art expands a child's ability to interact with the world around them, and provides a new set of skills for self-expression and communication. Not only does art help to develop the right side of the brain, it also cultivates important skills that benefit a child's development. Art is beautiful and fun but most importantly art is up to the artist. It allows you to express yourself and create in your own unique way. This is one of the art lessons we will be teaching during our summer camp program. It is easy to do and a great way to add education to a project. It focuses on the style of Pablo Picasso.
Step 1: Gather the following supplies
4 colours of paint, crayons, markers, etc. Whatever materials you have access to.
Pencil
Paper
Paint brushes if needed
Step 2: Use the pencil to outline the shape of your dog.
Step 3: Use the paint or other materials to colour your background one of the colours
Step 4: Use the other colours you have to paint the dog in different sections.
Step 5: Outline your dog black and give him a name.
Once your child is done you can take them on a journey. Visit the country that Pablo Picasso was born in, talk about the food he ate, the things he would have seen in his home country. You can figure out how long it would take someone to get there by plane from where you live. You can even discuss his super long real name…. Pablo Diego José Francisco de Paula Juan Nepomuceno María de los Remedios Cipriano de la Santísima Trinidad Ruiz y Picasso. Now that's a mouthful!
This daily kids activity incorporates many learning areas based on our Four Pillars of Learning curriculum including: STEAM (art) and language and literacy.