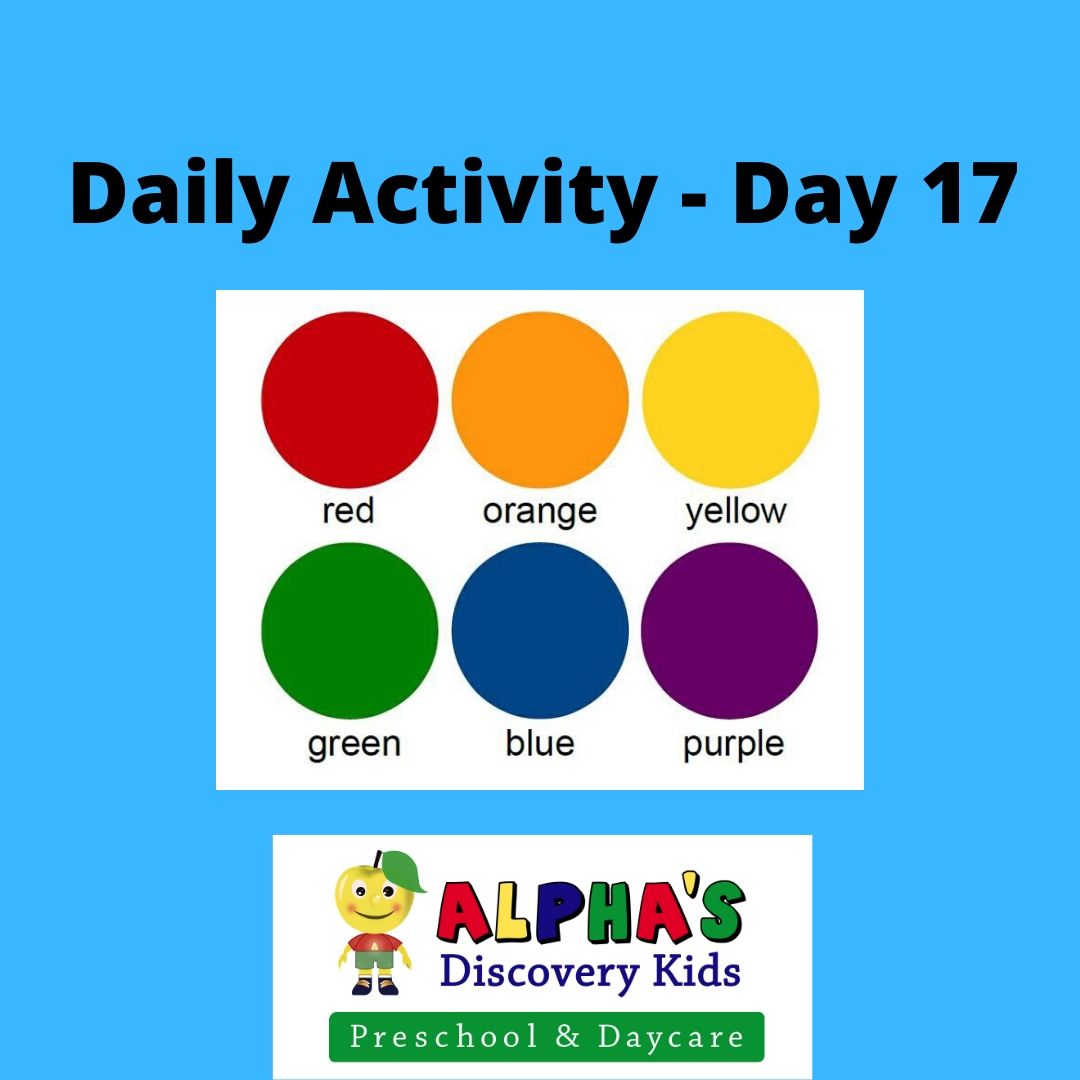 Daily Activity for Kids – Day 17 – Math – Sorting Colours
During this COVID-19 pandemic, many parents are home with their children and looking for things to do. This is a daily post to give you ideas of fun things to do. It comes from activities that we implement at our daycare centre using our Four Pillars of Learning curriculum. Since we are closed during this time, we are sharing the activity for you to implement in your own home. Enjoy!
Daily Activity for Kids – Day 17 – Math – Sorting Colours
Math can be fun! Math helps children make sense of the world around them and teaches them to reason and problem-solve. Teachers of preschool math build on children's prior knowledge and capitalize on their spontaneous discoveries to further their understanding of mathematical concepts. Today's activity is sorting colours. It is a fun way to teach counting, sorting and spatial recognition.
Step 1: Make or print a template that looks like the one in our picture.
Step 2: Have the children look around the house for items that are small and can fit in the circle. They must match the colour in the circle.
Step 3: When they have filled the circle with items, have them count how many of each they found and place that number beside the circle.
Step 4: Have the children place them in order from least to most items.
You can expand this fun activity into a hunt around the house to see what else they can find in those certain colours that may have been too big to fit on their paper.
This daily kids activity incorporates many learning areas based on our Four Pillars of Learning curriculum including: STEAM (math), physical activity and language and literacy.