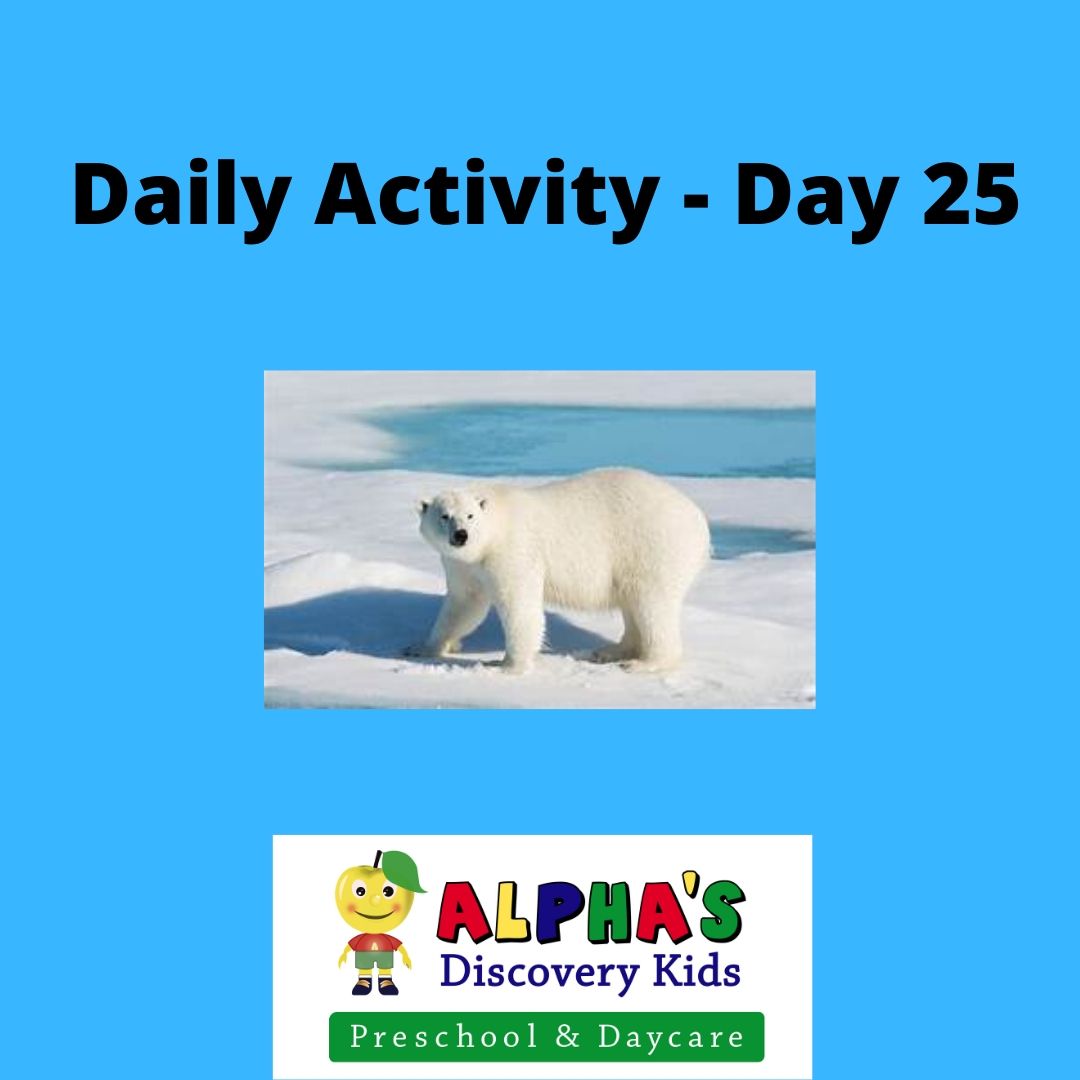 Daily Activity for Kids – Day 25 – Polar Bear Hunt Activity
During this COVID-19 pandemic, many parents are home with their children and looking for things to do. This is a daily post to give you ideas of fun things to do. It comes from activities that we implement at our daycare centre using our Four Pillars of Learning curriculum. Since we are closed during this time, we are sharing the activity for you to implement in your own home. Enjoy!
Daily Activity for Kids – Polar Bear Hunt Activity
Research suggests that optimal learning happens when children have the opportunity to use multiple senses, such as sight, sound and touch. This type of learning is particularly effective for teaching early literacy. And believe it or not, technology can be the perfect tool for boosting multisensory learning. One of the keys is choosing appropriate material at the appropriate level. It is always best that young children be supervised while using technology.
Today's activity is a polar bear hunt. Here are the steps to follow to make sure you find just what you are looking for.
Step 1: Collect the following materials you will need: Notebook or piece of paper, iPad or computer and crayons.
Step 2: Visit the link www.kids.nationalgeographic.com/animals/mammals/polar-bear and research the following things about polar bears:
Where do they live?
What do they eat?
How much do they weigh?
How tall do they can get?
How much would a baby polar bear weigh?
Step 3: For older children, they can write down the answers to each question.
Step 4: Draw a picture of a polar bear with all of your information.
We would love for you to share your picture with us on any of our social media platforms and we will share the ones we have done. This game is fun and interactive. Even mom and dad can participate.
This daily kids activity incorporates many learning areas based on our Four Pillars of Learning curriculum including: STEAM (technology, science, art) and language and literacy.