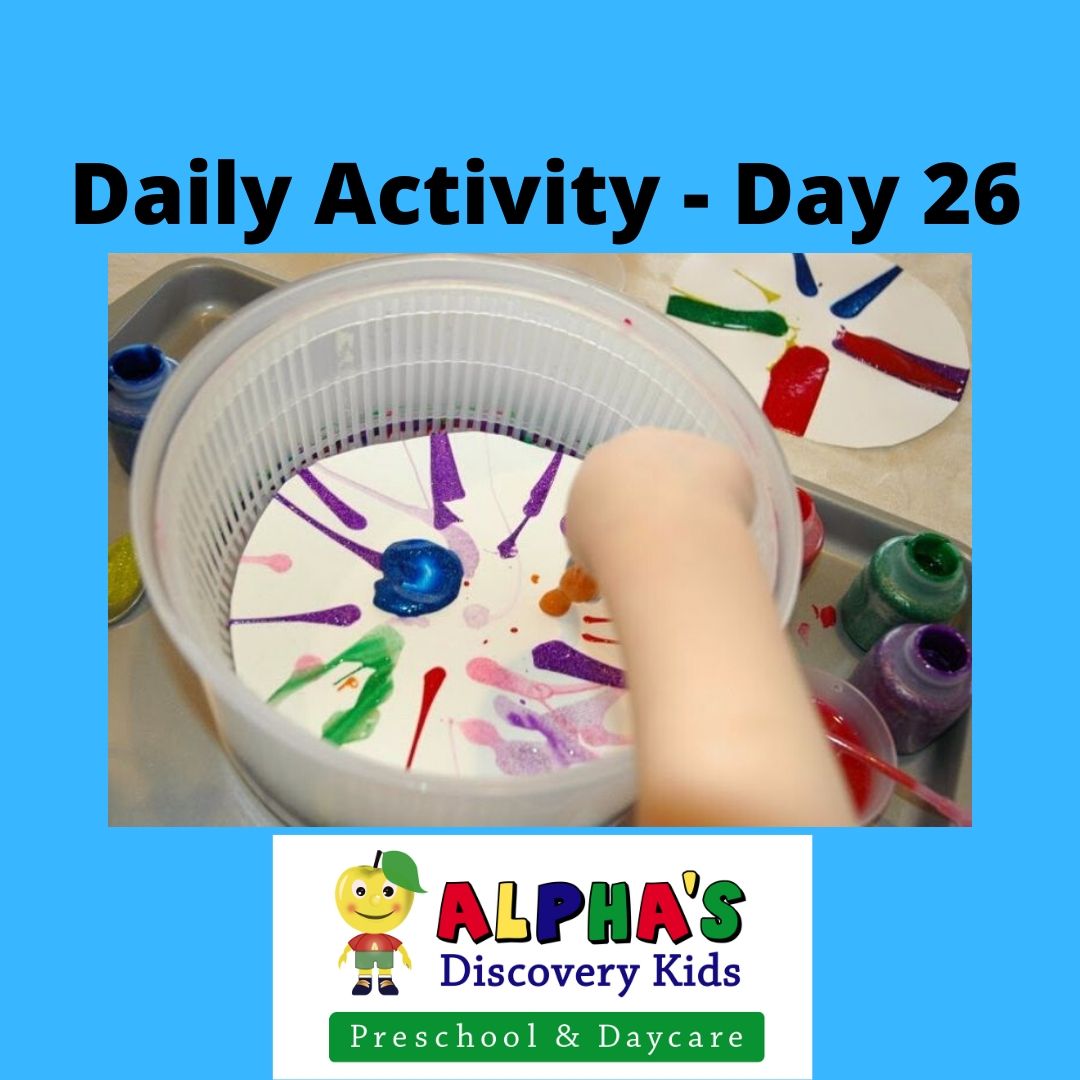 Daily Activity for Kids – Day 26 – Rainbow Spin Art Activity
During this COVID-19 pandemic, many parents are home with their children and looking for things to do. This is a daily post to give you ideas of fun things to do. It comes from activities that we implement at our daycare centre using our Four Pillars of Learning curriculum. Since we are closed during this time, we are sharing the activity for you to implement in your own home. Enjoy!
Daily Activity for Kids – Rainbow Spin Art Activity
Science can incorporate so many other learning outcomes. Today our science activity incorporates art. Rainbow spin art is a fun way to teach colour mixing and end up with a beautiful piece of art to display.
Step 1: Gather the following items you will need (all items are available at a dollar store):
Red, yellow and blue paint
Large white coffee filters
Salad spinner
Step 2: Place two coffee filters in your salad spinner.
Step 3: Squeeze a generous amount of all paint colours in the middle of the filter. You can also try squirting the paint in circles from small to large or side by side.
Step 4: Place the lid on your salad spinner and give it a good whirl.
Step 5: Open up to see the colour magic. If desired add a second batch of one or two colours and spin again.
Step 6: Remove filter and let dry. Talk about your colour creations and the new colours you made by mixing the colours.
This daily kids activity incorporates many learning areas based on our Four Pillars of Learning curriculum including: STEAM (science, art) and language and literacy.