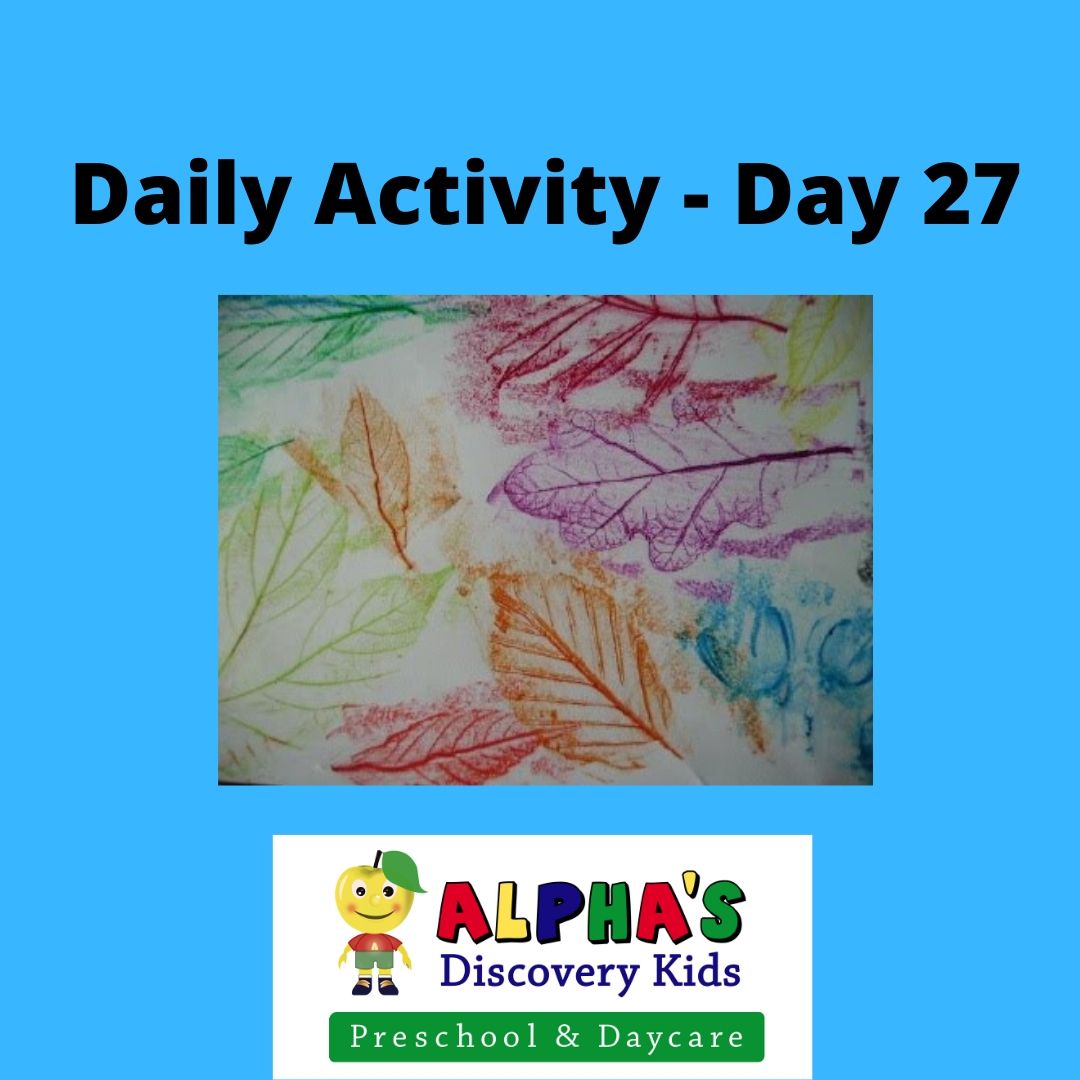 Daily Activity for Kids – Day 27 – Leaf Rubbing Art Activity
During this COVID-19 pandemic, many parents are home with their children and looking for things to do. This is a daily post to give you ideas of fun things to do. It comes from activities that we implement at our daycare centre using our Four Pillars of Learning curriculum. Since we are closed during this time, we are sharing the activity for you to implement in your own home. Enjoy!
Daily Activity for Kids – Leaf Rubbing Art Activity
Art is a great way to let your inner creative genius out. It is the one thing that is viewed differently by everyone who sees it. Art brings out feelings and emotions depending on the piece we are viewing. With the weather changing to spring, this is a nice activity that incorporates the new season.
Step 1: Go in your backyard or front yard and find some leaves on the ground. Try to find several different kinds of leaves.
Step 2: Place the leaves under wax paper, parchment paper or plain white paper.
Step 3: With a crayon or pencil crayon turned sideways, colour over the leaf. Rub gently so as not to tear the paper.
Step 4: Watch as the leaf structure, the stem and the veins of the leaf become visible on the paper. Repeat for all the leaves collected.
This daily kids activity incorporates many learning areas based on our Four Pillars of Learning curriculum including: STEAM (science, art) and physical activity.