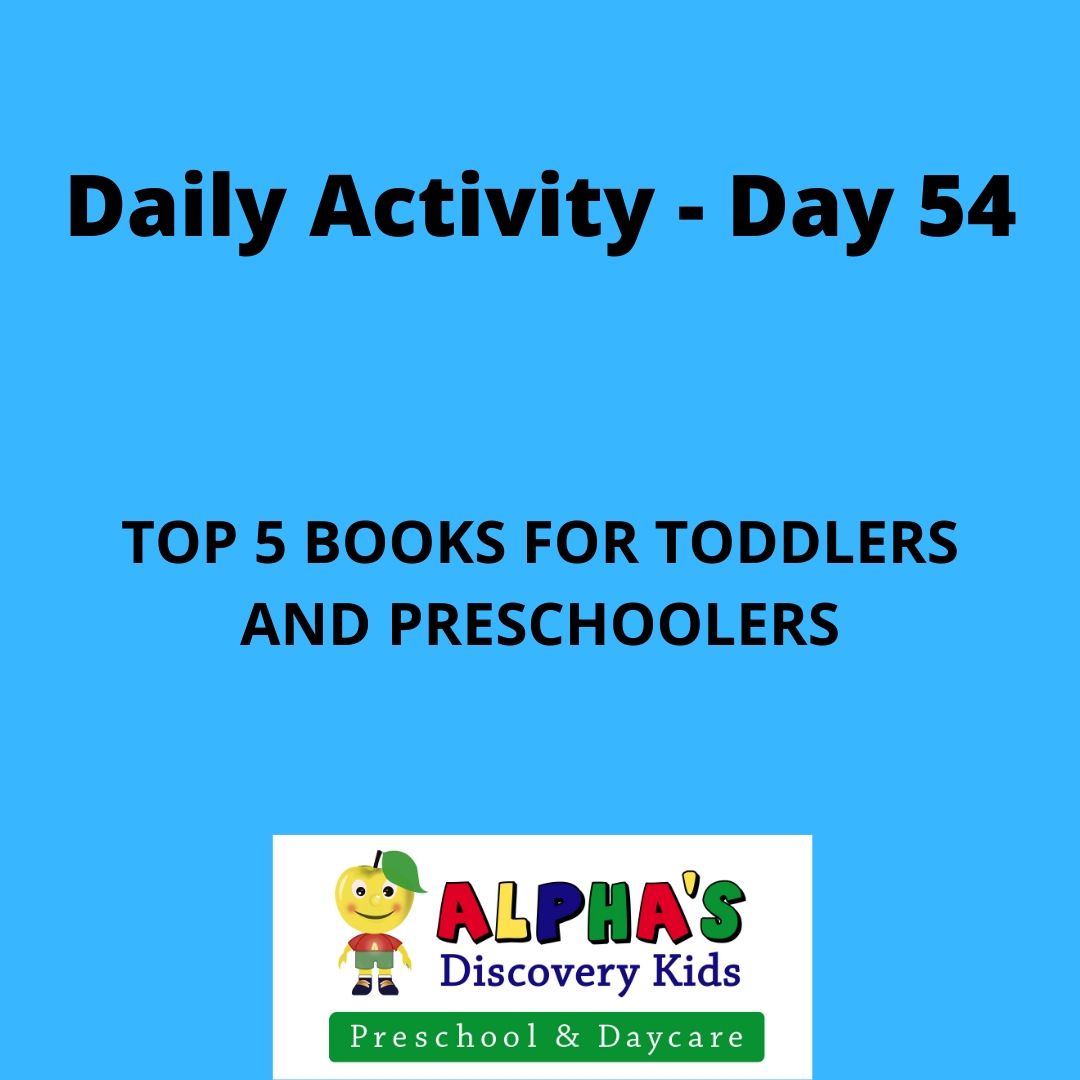 Daily Activity for Kids – Day 54 – Top 5 Books for Toddlers and Preschool
During this COVID-19 pandemic, many parents are home with their children and looking for things to do. This is a daily post to give you ideas of fun things to do. It comes from activities that we implement at our daycare centre using our Four Pillars of Learning curriculum. Since we are closed during this time, we are sharing the activity for you to implement in your own home. Enjoy!
Daily Activity for Kids – Top 5 Books for Toddlers and Preschool
Reading books can take us to a world that our imagination can run free in. It allows us to explore the world, to see things different, to feel how someone else might feel. Reading is a time to unplug and spend time together with your young child. Books provide a great teaching opportunity to help children explore the world around them and themselves.
Today we are sharing our list of the top 5 books for young children (both toddlers and preschoolers):
Toddler:
Brown Bear, Brown Bear, What Do You See? By Bill Martin Jr.
The Very Hungry Caterpillar by Eric Carle
Goodnight Moon by Margaret Wise Brown
I Love you Forever by Robert Munsch
Chicka Chicka Boom Boom by Bill Martin Jr.
Preschool
The Paperbag Princess by Robert Munsch
The Cat in the Hat by Dr. Seuss
If you Give a Mouse a Cookie by Laura Joffe Numeroff
Llama Llama Red Pajama by Anna Dewdney
We're Going on a Bear Hunt by Michael Rosen
For infants and toddlers, it's best to get board books which are durable and won't tear when they handle it. For preschoolers, paperback books are best. Your children will surely love our book recommendations. Enjoy!
This daily kids activity incorporates many learning areas based on our Four Pillars of Learning curriculum including: language and literacy.