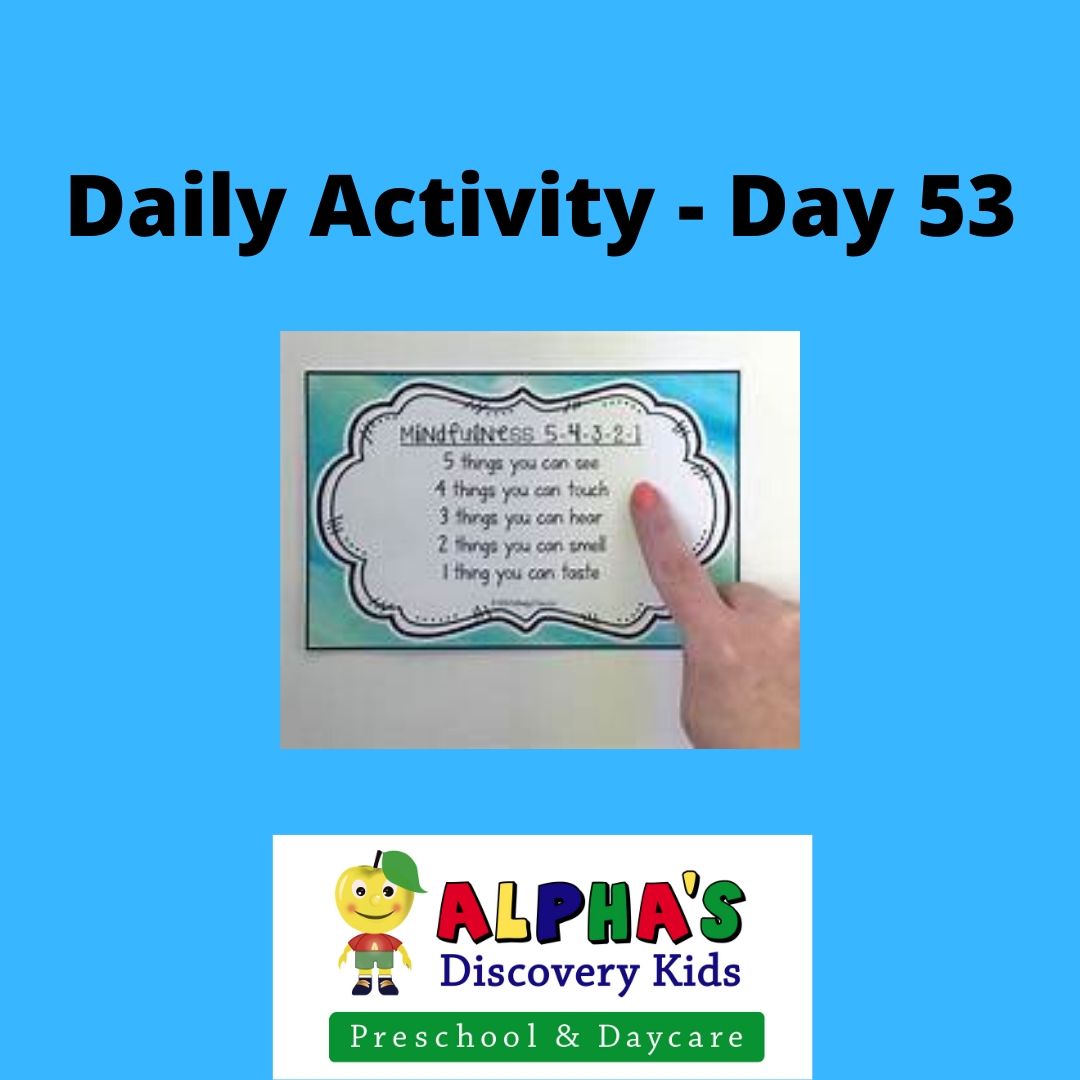 Daily Activity for Kids – Day 53 – Five Senses Mindfulness Activity
During this COVID-19 pandemic, many parents are home with their children and looking for things to do. This is a daily post to give you ideas of fun things to do. It comes from activities that we implement at our daycare centre using our Four Pillars of Learning curriculum. Since we are closed during this time, we are sharing the activity for you to implement in your own home. Enjoy!
Daily Activity for Kids – Five Senses Mindfulness Activity
Mindfulness is about noticing what's going on around you and inside you in the present moment. This ability to focus attention on the present moment is a important skill that supports our overall health, well-being, and connection with others. Today's exercise helps to build mindfulness skills by focusing attention on the five senses. Engaging our senses helps us focus on the present moment. Notice how you and your child are feeling as you begin. Then, together with your child:
Notice five things that you can see. Look around you. Notice and name five things that you can see.
Notice four things that you can feel. Tune in to your sense of touch. Notice and describe the texture of four things you can touch.
Notice three things you can hear. Listen carefully. Notice and name three sounds you hear in your environment.
Notice two things you can smell. Notice and name two smells you recognize.
Notice one thing you can taste. Focus and name one thing that you can taste right now. You can take a sip or bite of something, or simply notice the current taste in your mouth.
How are you and/or your child feeling now? Do you feel more connected to your surroundings and the present moment?
This exercise is great to do if you or your child is feeling anxious. It helps to distract the mind from anxious thoughts and focuses in on what's happening in the moment.
This daily kids activity incorporates many learning areas based on our Four Pillars of Learning curriculum including: mindfulness.