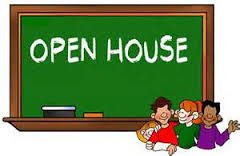 Preschool Open House
Preschool Open House – Join us on Saturday, September 30th for our "Fall" BBQ and Open House and learn about our play-based educational curriculum. We offer quality care for children from 12 months-5 years old. We have full-time and part-time programs as well as nursery school programs. Our academic program includes Jolly Phonics, Math, Science, Music and French. There will be plenty of fall fun for kids as you explore all our classrooms and a BBQ on our covered outdoor playground! Free Admission!
Reserve your tickets to the event today by clicking on the link below.
https://www.eventbrite.ca/e/fall-preschool-bbq-and-open-house-tickets-37855205940
Or contact us