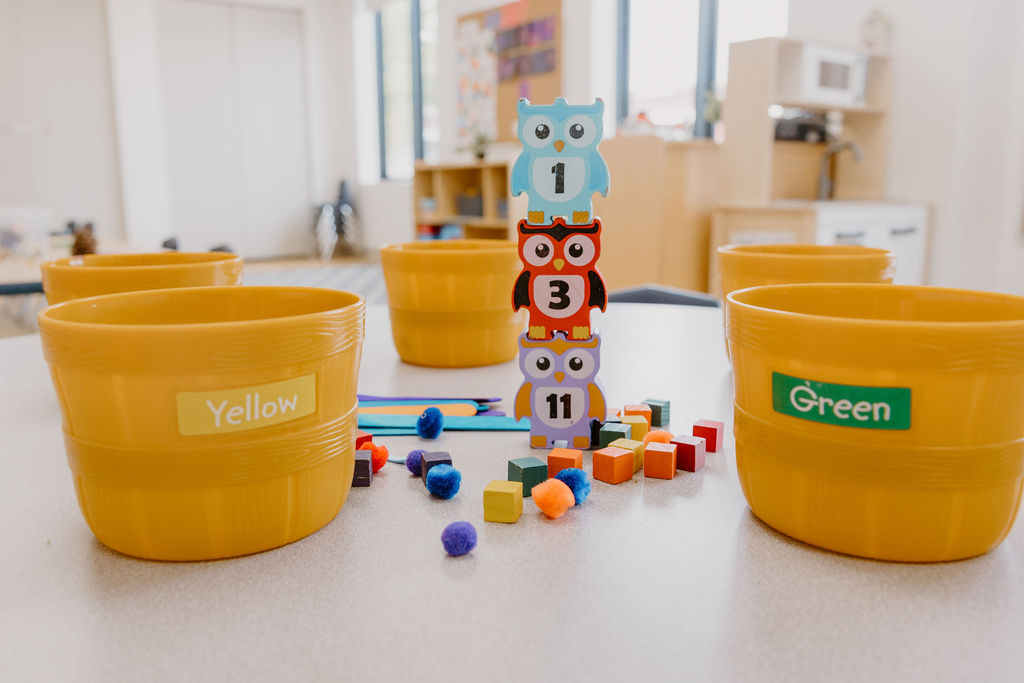 Unlocking the Wonders of STEAM: Embracing the Power of Math
by Susie Beghin, RECE, Founder of Alpha's Discovery Kids
At Alpha's Discovery Kids, we are passionate about providing a nurturing and enriching learning environment where children can thrive.
As advocates of STEAM education, we wholeheartedly embrace the power of Science, Technology, Engineering, Arts, and Math in shaping well-rounded individuals. Our commitment to excellence lies in infusing STEAM concepts throughout our curriculum, empowering young minds with essential skills and fostering a love for learning that lasts a lifetime.
And that's why we created our unique and comprehensive approach to education, centered around the "The Four Pillars of Learning." These pillars serve as the foundation of our curriculum, ensuring that every child's physical, cognitive, social, emotional, and spiritual well-being is nurtured and supported.
The 4 Pillars of Learning consist of Language & Literacy, STEAM (Science, Technology, Engineering, Arts, and Math), Physical Activity & Nutrition, and Mindful Awareness. Each pillar is carefully designed to complement and reinforce one another, creating a holistic learning experience that fosters creativity, critical thinking, and a growth mindset in our young learners.
By embracing these four pillars, we aim to provide a well-rounded education that prepares children not only for academic success but also for personal growth and success in all aspects.
When it comes to Math, it is more than just numbers and equations. Math is a fundamental tool for understanding the world around us. From counting and measuring to problem-solving and critical thinking, math plays an integral role in shaping a child's cognitive abilities and analytical skills.
Math is an important part of a child's development from ages 1 to 5 years. During this time, children explore patterns, shapes, sizes, and counting and encounter math concepts in their everyday activities, from counting cars on the road to the number of plates on the table.
However, math can be daunting for both kids and parents. That's why we believe in teaching math in a visual and hands-on way. For example, when we say 1 plus 1 equals 2, it's easier to understand when we can see and touch objects to represent those numbers. We want children to experience math in a concrete way, so they truly grasp its concepts.
Math is all around us, and it's essential to make it approachable and enjoyable for everyone. Some important math skills that we focus on here at Alpha's Discover Kids include:
Numeracy skills – Skills like counting are among the first things children learn. Many children learn to count from 1 to 10 by age three. We encourage counting everyday objects in a hands-on way to help them grasp the concept. Once children start to understand the concept of counting, you can introduce written numbers so they learn to associate the written form with the concept.
Problem-solving – Another essential math skill is problem-solving, although this can be a tricky concept for many kids. We support children in their problem-solving process without doing it for them. By using number concepts and skills, we help them develop confidence in their own ability to think things through.
Measurement – Measurement is an exciting aspect of math. Children can explore time, weight, distance, length, height, and width in various activities.
Classification – Classification is a fun game where children sort and classify objects based on different characteristics like shape, size, or colour.
To incorporate math into everyday activities, we sort various items into baskets, provide objects to count while filling and emptying containers, and make number figures from play dough. These activities make math a part of their daily fun, helping children build essential math skills while having a great time.
We aim to instill a love for Math by making it accessible, enjoyable, and applicable to the real world. We foster a growth mindset, where children embrace challenges, ask questions, and take risks in their mathematical explorations.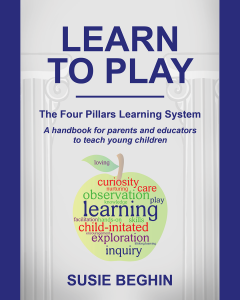 For more information about how to use the Four Pillars of Learning system, check out Susie's book, Learn To Play: The Four Pillars Learning System on Amazon.
For more information about Alpha's Discovery Kids, or to book a tour, please contact us at https://www.alphasdiscoveryclub.com/contact/ or call us at 905-823-8257.