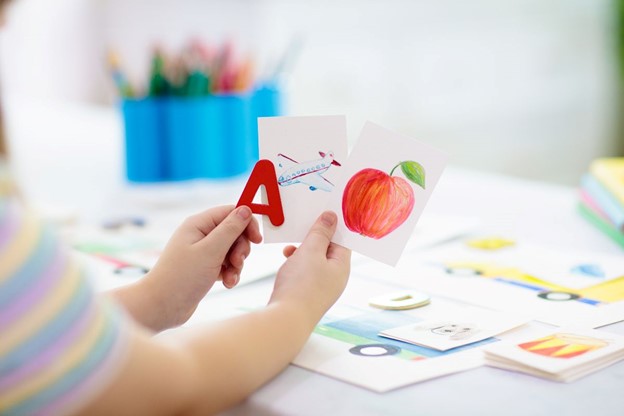 Language and Literacy in the Early Years – Four Pillars Of Learning – Pillar #1
by Susie Beghin, RECE, Founder of Alpha's Discovery Kids
When I sat down to write my book, Learn To Play, my goal was to share the knowledge and learnings that I have personally had during my time as an ECE educator and a mom.
My mission has always been to give children the best start in life, and at the core of this is showing children how to develop the critical skills they need to succeed in life.
Parents and Caregivers are the most important educators for our children, and our goal at Alpha's Discovery Kids is to help enhance what parents are already doing at home by guiding children through each of our Four Pillars of Learning, allowing them to learn in a meaningful way.
When I developed the Four Pillars of Learning system, my focus was on developing a program that meets a child's needs from physical, cognitive, social, emotional and spiritual well-being.
The Four Pillars of Learning consist of Language & Literacy, STEAM (Science, Technology, Engineering, Art and Math), Physical Activity & Nutrition and Mindful Awareness. These pillars are taught in every classroom in each of our 3 locations.
LANGUAGE & LITERACY – THE FOUNDATION OF ALL PILLARS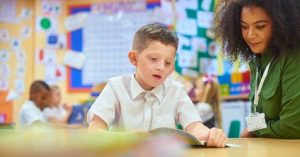 Just like the foundation of a house helps support the rest, Language & Literacy is the basis of all the other pillars. However, children cannot learn the other pillars without first learning communication, both spoken and written.
In the early years, especially at the toddler stage, we heavily focus on spoken language, as this is the basis for the eventual skill of reading and writing.
We understand how imperative helping little brains to form is, and we recognize that each stage of growth and development requires focused and unique techniques geared towards helping kids learn and grow to the best of their ability.
When it comes to language and literacy, at Alpha's Discovery Kids, we understand that the more we speak with children and engage them in real conversation, the better the child will develop these skills.
By teaching language and literacy in a fun and intuitive way that is easy to understand and remember, kids get to be kids while learning! And we don't leave the learning to just one part of our day – literacy is weaved into every aspect of our children's day. From listening to language songs during meal times to narrating play, we make learning language part of everything we do.
All of our early childhood educators narrate and label throughout the day. We even label objects with their word (e.g. the word table is taped onto a table) so that sight word memory can be infused throughout the classroom.
And by narrating and providing a play-by-play of what they are doing or using, our teachers can help the children increase their vocabulary in an easy and fun way.
THE JOLLY PHONICS PROGRAM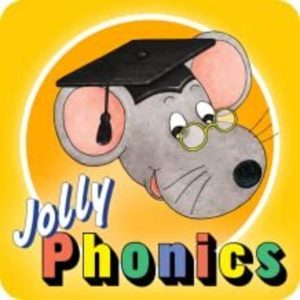 Here at Alpha's Discovery Kids, we use the award-winning Jolly Phonics program. This program has been incredibly successful in helping kids learn to read and write in their early years. The program teaches letter sounds instead of the alphabet, starting with the most common letter sounds (S, A, T, etc.).
The goal is to start getting kids familiar with letters they will most often see and use for reading and writing. And by using a play-based program that uses music and song to teach letter sounds and letter names, kids can then piece together the various sounds to make words.
The amazing part of this program is that when kids learn the letter sounds, even if they don't know the names of the letters yet, they can piece the sounds together to create words. And by blending the sounds, they can start to build and formulate words and, eventually sentences!
We also understand that learning styles will vary from child to child. Our literacy programs work for any type of learner. If your child is an auditory learner, they'll learn from the catchy songs. If they are visual learners, they'll learn from the movements and actions. And if they are Kinesthetic, they'll learn by body movements that accompany the letters.
All of our knowledge and nurturing staff have one goal – to keep your child safe while fostering their creativity in a warm, caring environment while allowing them to reach their full potential.
By being patient and using specific strategies to help build their language skills, it's amazing to see the progress a child can make.

Our New Mississauga Location is located at 2632 Liruma Road, Mississauga, ON L5K 1Z1. To book a tour or for more information, please contact us at https://www.alphasdiscoveryclub.com/contact/ or call us at 905-823-8257.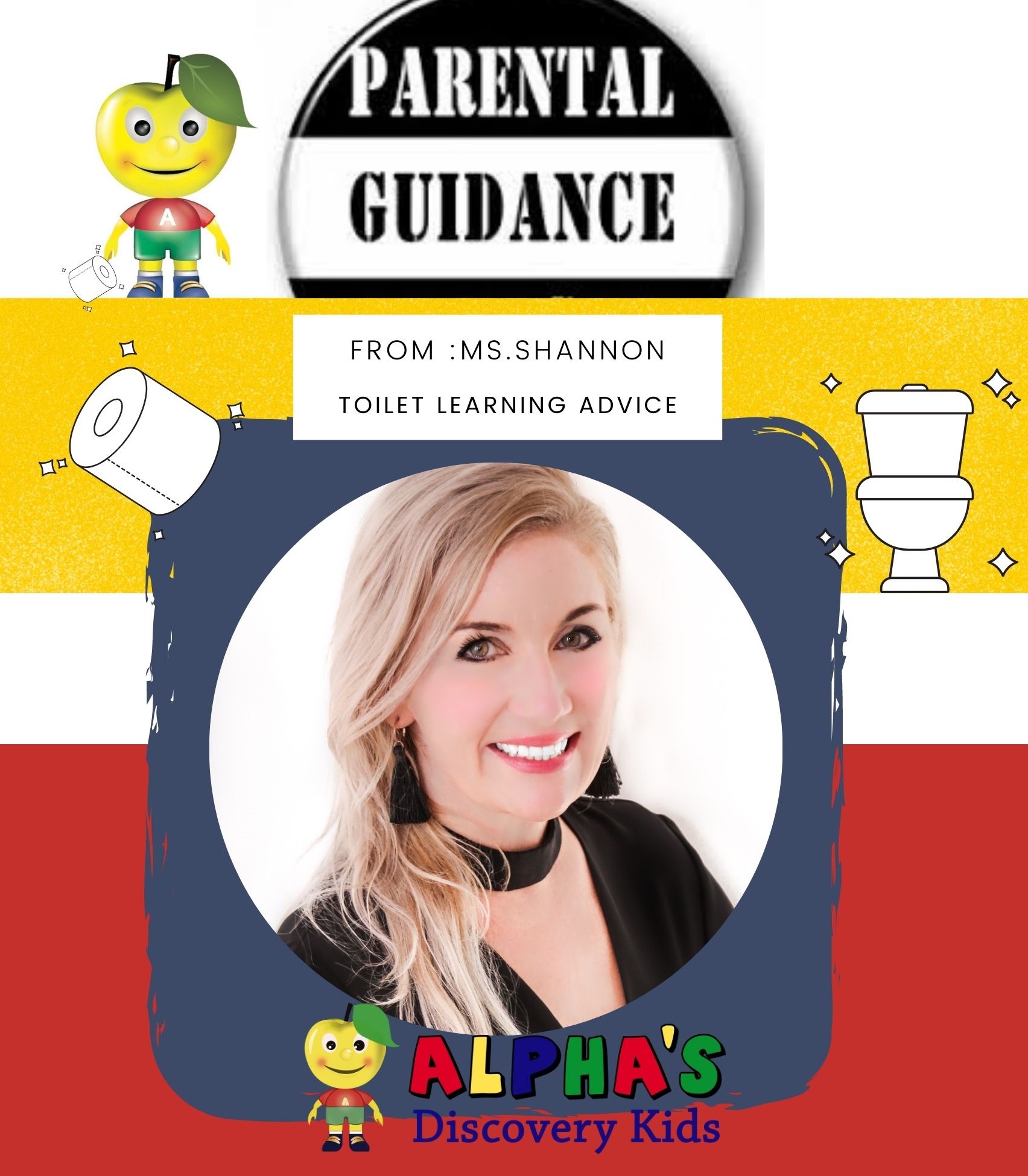 Toilet Training – How To Achieve Success
by Shannon Speers
From the moment of birth, humans strive toward independence. Young children especially feel the need to do things for themselves. Given guidance and opportunity, our children will achieve many things. At Alpha's, we believe that by fostering independence, children can be active agents in their own development, including toilet training. Self-help, wellness routines such as washing their hands and face, dressing themselves and becoming independent in the washroom are all routines that can be mastered independently with increasing levels of self-reliance.
As a Centre Supervisor, one of the most popular questions parents ask involves toilet training. Our Toilet Training Reference Guide was designed to assist parents as they embark on one of the most challenging tasks that parents of young children will face. This can be challenging for many reasons. Acknowledging this whole heartedly will be the first step for any parent. We must first understand that we trained our children to wear diapers and now we must guide and un-train them from what they have always known. Before we can start, we need to recognize the difference between "toilet training" and "toilet learning".
How does "Toilet Learning" differ from "toilet Training"?
Toilet training is something that is adult directed. It may involve a time pressure for your child. Toilet training involves an attitude of having to do it now because the adult chooses so and creates a power struggle situation.
Toilet learning is when the child is involved in their own learning. Toilet learning starts with readiness signs. Toileting is a skill that needs to be learned; it cannot be taught overnight. The key to toilet learning is teaching, not training.
One of the main differences between toilet learning and toilet training is the adult's attitude which can have a big impact for the child. By allowing the child to learn on their own with a bit of support and help from the adult, you are providing an opportunity for empowerment.
Parents will often ask us if "we do potty training". The answer is "No, we do toilet learning" and when I say "we", I mean we do this together with the parents as a team and not strictly during school hours. This process is simply impossible without a joint effort between home and school. Often the issue lies with the commitment to the process. This can be avoided by developing an understanding of the importance of being as devoted to the process as you are to the end goal.
At Alpha's, we work with families and help them to become prepared by offering guidance and support through active communication and set up plans together to achieve positive developmental achievements. Part of this is working together to determine developmentally appropriate time lines and monitor signs of readiness to begin the steps toward the children achieving autonomy of their bodies with respect to toileting.
If you have questions about this process, please reach out to us.