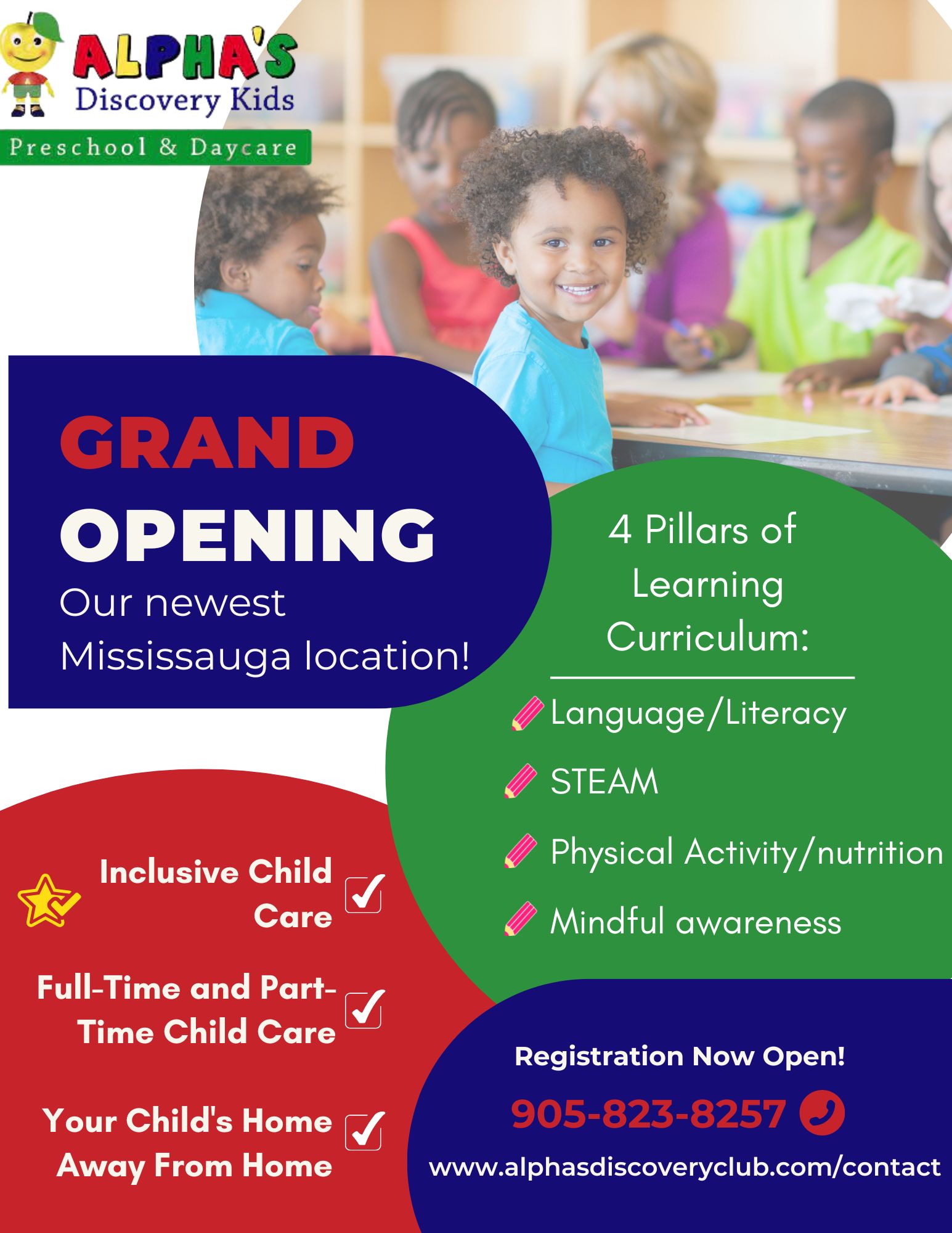 Alpha's Discovery Kids Celebrates Their 2nd Mississauga Location Opening!
by Susie Beghin, RECE, Founder of Alpha's Discovery Kids
As I walk into our bright, brand-new Mississauga daycare location, I'm overwhelmed with pride and happiness. From the new shiny floors to the perfectly white walls, I can't wait to see our newest location transform from a blank canvas into many children's home-away-from-home.
As an ECE (Early Childhood Educator), and a mom, there is nothing more fulfilling to me than being able to help the many families in our community by providing them with a safe place where their children will be nurtured and cared for in a fun and educational environment.
The History of Alpha's Discovery Kids
Alpha's Discovery Kids has certainly transformed since its birth in 2004. We started as Alpha's Discovery Club, an indoor playground, and evolved into our first daycare location in Mississauga in 2012. Built from ground zero, we started with no students and quickly transitioned to full programs and a packed waiting list and, from there, opened our 2nd location in Oakville in 2019.
And here we are today. Opening our 2nd location in Mississauga – and we couldn't be more thrilled!
A true labour of love, Alpha's Discovery Kids is more than just a daycare. It's many children's second homes and second families. As a parent, I understand the trust and faith it takes to leave your child in someone else's care. And that's why at Alpha's Discovery Kids, every child in our care is treated as an extended part of our own families. Our children are our most precious gifts, and we always aim to teach and nurture children in a loving, respectful manner. Our goal is to do our best to give them our best.
With over 10 years of experience, we pride ourselves on our family environment, where every single experienced teacher is chosen because they are caring, flexible and nurturing, with a capacity and desire for life-long learning. With an ever-evolving field, we are constantly learning – learning more about children and how to teach them, learning new strategies and techniques and learning how to deliver the best care to every child.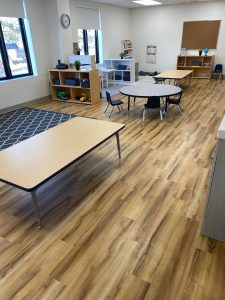 A peek inside our new Mississauga location
"My mission is to give each child the best start in life" – Susie Beghin
The first 6 years of a child's life are the most pivotal. With a child's brain growing at an exponential rate, as Early Childhood Educators, we are helping to form these little brains, so they grow and become anything they desire to be.
We consider ourselves blessed to be able to have an impact during these formative years, and it's why our unique curriculum is the key part of all of our programs at every location. We have developed The Four Pillars of Learning, and these pillars are reflected in every room inside our Alpha's locations. Our Four Pillars of Learning are Language/Literacy, STEAM (Science, Technology, Engineering, Art, Math), physical activity/nutrition and mindful awareness.
Our new Mississauga location embodies everything that Alpha's Discovery Kids is about. Fresh, clean and inviting, with a capacity of 89 children, we are excited to welcome the newest members of our Alpha's family. Each classroom has been thoughtfully laid out, from bathrooms set up within the classrooms (with mini toilets made for mini bodies!), to organized storage, to our Four Pillars of Learning areas.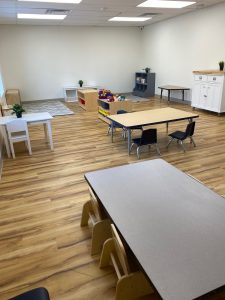 We have 6 classrooms at our new Mississauga location, divided by age group:
2 Toddler Rooms (ages 12m-2.5 yr) with a capacity for 14 children in each room
Junior Preschool Room (age 2.5-3.5 yr) with a capacity for 16 children
Senior Preschool Room (age 3.5-4.5 yr) with a capacity for 16 children
Kindergarten Room (age 4-6yr) with a capacity for 13 children
School Age Room (age 6+ yr) with a capacity for 19 children
With teachers who are always patient, caring and committed to making each child's experience the best it can be, Alpha's Discovery Kids is a loving and inclusive daycare whose top priority is the well-being of each child.
We are pleased to offer:
Flexibility: We understand every family has different needs. We work with each family according to their schedule, offering both full-time and part-time We will always do our best to accommodate your schedule based on availability.
Inclusive environment:

Every child is welcome at Alpha's Discovery Kids. We are a fully inclusive daycare experienced in welcoming special needs children. We also participate in PIRS (Peel Inclusive Resource Services), providing additional support services to children with special needs.
We celebrate diversity and all cultures at Alpha's Discovery Kids. We accommodate all dietary restrictions, offer a fully Halal menu, and are Halal Certified. Our menu is designed with a child's nutrition in mind, and we offer nutritious, hot meals representing all food groups

Technology: We understand that it can be difficult to leave your child at daycare, and that's why we use our HiMama app. Giving families peace of mind, the app provides the ability to check in with teachers, see photos and videos of your children, see the schedule of the day's activities and receive real time reports of your child's day (including food consumption, sleep schedule, etc)
We'd love for you to come in and take a tour of our new location, and we are now accepting registrations. With many of our families booking on the spot, we encourage you to book your tour today.
The response to our new Mississauga location has been overwhelmingly positive, and we are so happy that our families love our new space.
We can't wait to welcome you to Alpha's Discovery Kids!
Our New Mississauga Location is located at 2632 Liruma Road, Mississauga, ON L5K 1Z1. To book a tour or for more information, please contact us at https://www.alphasdiscoveryclub.com/contact/ or call us at 905-823-8257.