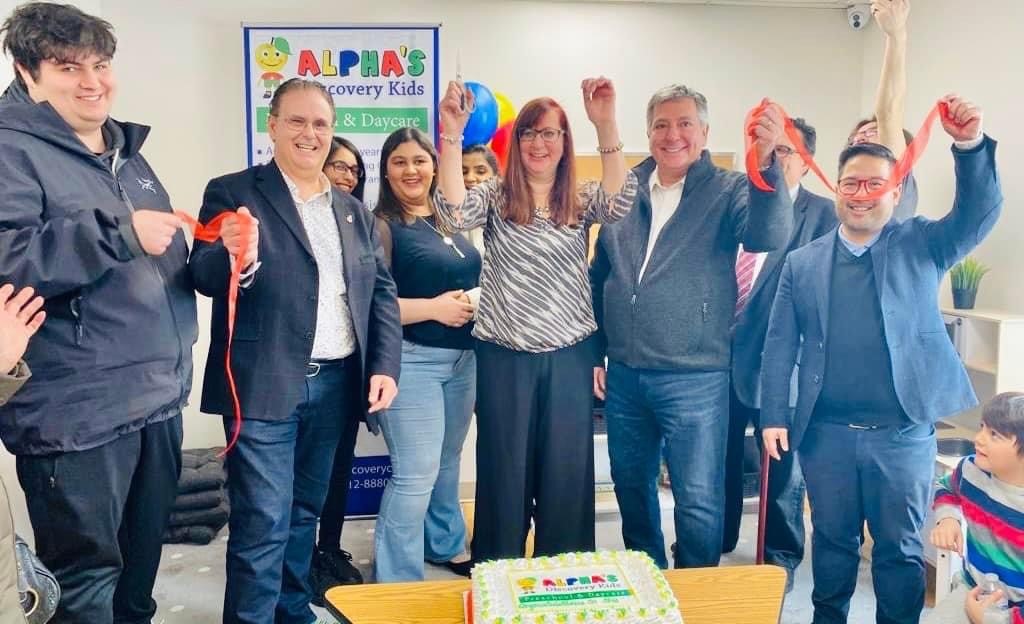 Alpha's Discovery Kids New Mississauga Daycare Location Grand Opening event!
by Susie Beghin, RECE, Founder of Alpha's Discovery Kids
It's hard to believe that our new Mississauga Daycare location has been open for 1 month already. This has been a whirlwind of excitement, and we couldn't be more thrilled to be able to welcome more families and children to their new 'home away from home.'
We are beyond ecstatic about how well-received our new location has been, and we have just wrapped up our fantastic grand opening event, which took place on February 25th, 2023.
I feel a mixture of joy, happiness and sincere gratitude for everyone who supported me along the way and made this newest Alpha's Discovery Kids location possible. Our event was a true celebration of support and community and I couldn't be more proud of this brand new centre.
A recap of our grand opening event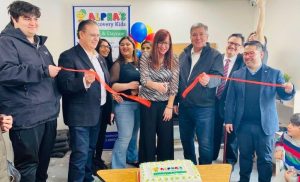 A day to remember, our grand opening event was a huge success. In addition to the many new and existing families and children of Alpha's Discovery Kids, our families, friends, colleagues and community members, we were pleased to have welcomed distinguished guests, Charles Sousa, Member of Parliament of Canada – Mississauga-Lakeshore, Rudy Cuzzetto, Member of Provincial Parliament – Mississauga-Lakeshore and Councillor Alvin Tedjo, Ward 2 Mississauga, and we are incredibly thankful that they took the time to attend and support this event.
Our children are our future, and having the support of all those who attended means the world to us. It was an incredible sight as we were able to see the reactions of everyone who toured our new centre. I couldn't be more proud to provide a safe space where our children can be cared for in a fun, loving, educational environment.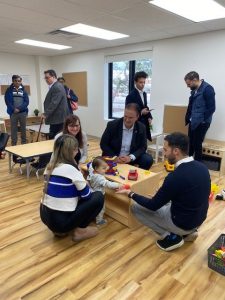 And earlier this month, we had the absolute pleasure of welcoming Ontario Education Minister Stephen Lecce to our daycare. We are incredibly grateful for the support of Mr. Lecce, and for his participation in celebrating our grand opening.
Our new Mississauga Location
Bright, airy classrooms. Fresh white walls. A blank canvas to create multitudes of amazing memories. Our newest location has been a true labour of love.
And this weekend, we were able to celebrate everything our new location has to offer. With 6 classrooms that can accommodate 93 children, flexibility with both part-time and full-time care available and an inclusive environment where every child is welcome, the feedback we have received has been outstanding.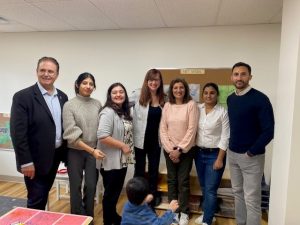 At the core of Alpha's Discovery Kids is our unique 4 Pillars of Learning Curriculum. With the first 6 years of a child's life being the most formative, it is imperative that we help children understand they can grow to be anything they desire.
From Language/Literacy, STEAM (Science, Technology, Engineering, Art, Math), physical activity/nutrition and mindful awareness, these 4 Pillars are integral to everything we do. And in our new location, these pillars are reflected in every room you visit.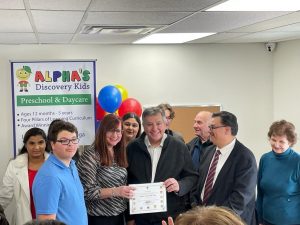 MPP Charles Souza stated "Early years education is so critical, and we know how important it is in terms of everyone becoming who we are today and leaders of the world thereafter. Using the 4 Pillars of Learning principles that Susie talked about, is essential."
Alpha's Discovery Kids offers a family first mentality, caring and experienced teachers and thoughtfully laid out spaces meant to foster children's creativity while ensuring the well-being of each child is at the forefront.
Each of our Alpha's Discovery Kids locations echoes our core values while aiming to provide warm, consistent care that helps spark children's natural curiosity, exploration, play and inquiry. From nurturing staff, to community involvement, to flexible, safe learning spaces, we are pleased to provide our families with childcare they have come to trust.
Our commitment to offering safe, exceptional childcare is our top priority and having the ability to host our families and community members in our newest Mississauga location is truly the icing on the cake.
Thank you to each and every one of those who attended our grand opening celebration and for making it such a great success. We look forward to welcoming families to Alpha's Discovery Kids!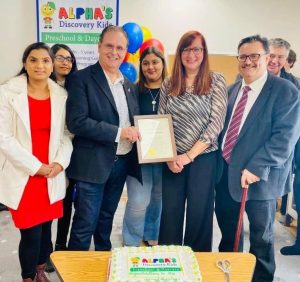 We can't wait to welcome you to Alpha's Discovery Kids!
Our New Mississauga Daycare Location is located at 2632 Liruma Road, Mississauga, ON L5K 1Z1. To book a tour or for more information, please contact us at https://www.alphasdiscoveryclub.com/contact/ or call us at 905-823-8257.