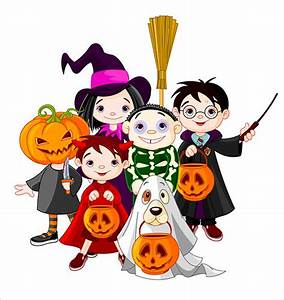 Halloween Activities 2020
Halloween is just a few days away and 2020 promises to be a different kind of Halloween! Halloween has always been one of my favourite
holidays to celebrate with children. There is so much fun involved for children: the ability to transform yourself for a day in your favourite
character costume, the spooky decorations and of course – the CANDY!
As 2020 has presented some challenges with celebrating holidays according to old traditions, this is an opportunity to find new ways to celebrate
this fun holiday.
Here's a list of Halloween activities you can do with young children in 2020!
Candy Scavenger Hunt: Kids love going on a scavenger hunt! The process of finding hidden gems (especially candy) is so rewarding and exciting!
You can create your own scavenger hunt or click on this link to print one.
Indoor Trick-or-treating: You don't have to leave the comfort of your own home to trick-or-treat. You can setup trick-or-treating by going from
room to room in your home and having your child knock on the doors and you can have different people in the house answering the doors and
handing out candy. You can involve grandparents and other extended family members too! This activity is great for toddlers with their short
attention spans. They probably only want to knock on a few doors before they are done
Mummy Wrap: This is one of my favourite Halloween games. All you need is toilet paper and a willing person! You would wrap the toilet paper
around the person and try to cover them all up like a mummy. You now have a use for all the extra toilet paper you may have around the house!
How many Candies in the Jar? This activity will keep your child guessing all night long. Fill a jar with candy and ask your child to guess how many
are in the jar. They can take several guesses and you can record them. You can even extend the game to everyone in the house. Then you can take everything out of the jar and count it. This is not only fun, but it's also a great math activity for young children.
Bob for Apples: This is a classic Halloween game! You can adapt it for 2020 by making individual bowls to bob for the apples. Each person gets
their own bowl of water with an apple floating in it. The object is to take the apple out without using your hands. Get creative! You can use your mouth, tongs, chopsticks etc.
Decorating yummy treats: This is a great opportunity to explore your creativity by decorating cupcakes or cookies. You can use spooky
decorations, or even candy to decorate with. Kids will develop fine motor skills by spreading the icing and adding the decoration.
Candy Toss: Grab a basket and some candy and create a tossing game. Position the basket a few steps away and ask the child to toss the candy into the basket.
Have fun creating new memories and traditions in 2020! Enjoy! Happy Halloween!
For more Halloween ideas and activities, check our pumpkin and trick-or-treat ideas blog.