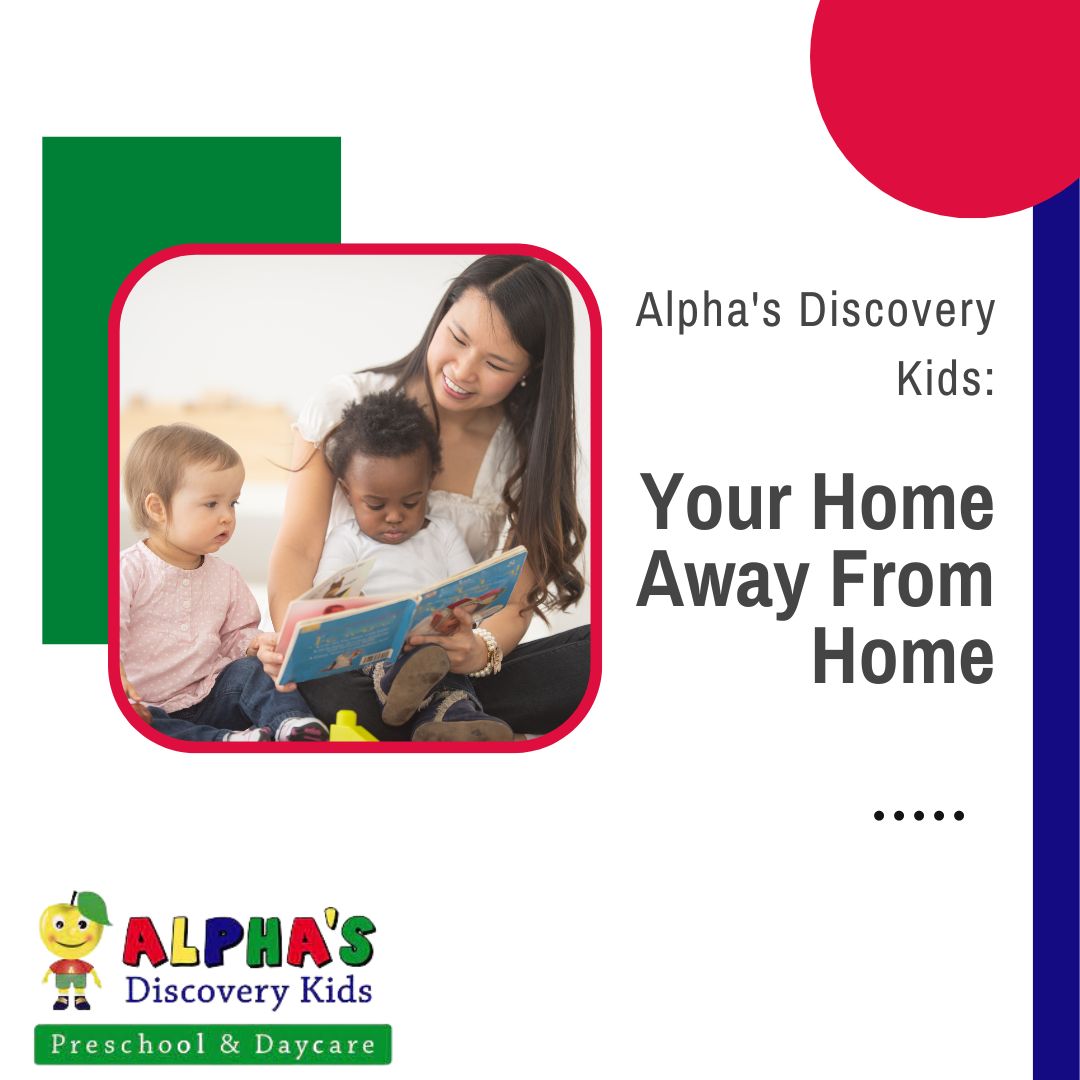 Alpha's Discovery Kids – Your home away from home
by Susie Beghin, RECE, Founder of Alpha's Discovery Kids
"Family is not an important thing. It's everything." – Michael J. Fox
Every year, Family Day is celebrated across Ontario to bring families together – to strengthen their ties and celebrate what family means to each of us.
As a parent, nothing is more important to me than my family. And at Alpha's Discovery Kids, we like to think of ourselves as part of your family, where our goal is to create a nurturing, safe space where every child feels that they are at their home away from home.
It truly takes a village to raise a child, and we certainly take this to heart. With a 'family first' mentality, we understand that as a parent, if you are not able to be with your children throughout the day, you want to ensure you're leaving your child in the care of those who will treat them as you would.
I feel that no other word better encompasses what we do every day than love. And loving each and every child that comes into our doors is what we do best. Being part of the Alpha's Discovery Kids family means having your own extended family, one who wants the best for each family member and shows this during every interaction.
As an Early Childhood Educator, I fully understand the needs and requirements of children and how daycare can make such a drastic change to their lives. And I feel blessed to be able to provide an environment where each teacher becomes an extension of your family. Where family and core values are incorporated into every child's learning. Where comfort and safety are a top priority. And where the opportunity to teach children some of their most important life skills is a responsibility each of us takes to heart.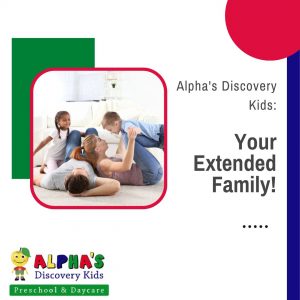 The Alpha's Discovery Kids Difference
At Alpha's Discovery Kids, we know that the first six years of a child's life are the most formative. These are the years when young brains develop rapidly, and children are like sponges, soaking up information and modeling behaviours from those around them.
And it's only when a child feels loved and secure that they will develop the confidence needed to explore and learn. That's why each of our ECE teachers are hand-picked for their loving nature and wealth of experience working with children.
Providing the best learning environment possible is at the core of everything we do. And that's why we have created an emergent, inquiry-based curriculum that sets children up for academic success. With each child's unique strengths taken into account, we believe in child-initiated and teacher-supported learning experiences that foster their naturally inquisitive nature and cater to their individual needs. We do this by focusing on our Four Pillars of Learning:
Language/Literacy
STEAM (Science, Technology, Engineering, Art, Math)
Physical Activity/Nutrition
Mindful Awareness
With opportunities to create, build and explore abound, we have created a warm and caring environment where kids can be kids.
Every space in each of our Alpha's Discovery Kids locations has been modelled with a child's comfort and needs in mind. With classrooms designed to create a feeling of home, we always strive to make the hours they spend away from home filled with learning, familiarity and fun.
From toys that many kids might already have at home to our family board, where children can see photos of their families throughout the day, showing kids that they are important and loved is woven into every single thing our teachers do.
We can't wait to welcome you to Alpha's Discovery Kids!
With our Alpha's Discovery Kids family growing at an incredible rate, we are so excited to welcome more families to become a part of our own.
We have just opened our amazing new Mississauga location and are excited for you to see it! With most spaces being booked on the spot, we encourage you to book a tour today or come to the Grand Opening event on Feb 25th from 10 am – 12 pm.

To book a tour or for more information, please contact us at https://www.alphasdiscoveryclub.com/contact/ or call us at 905-823-8257.