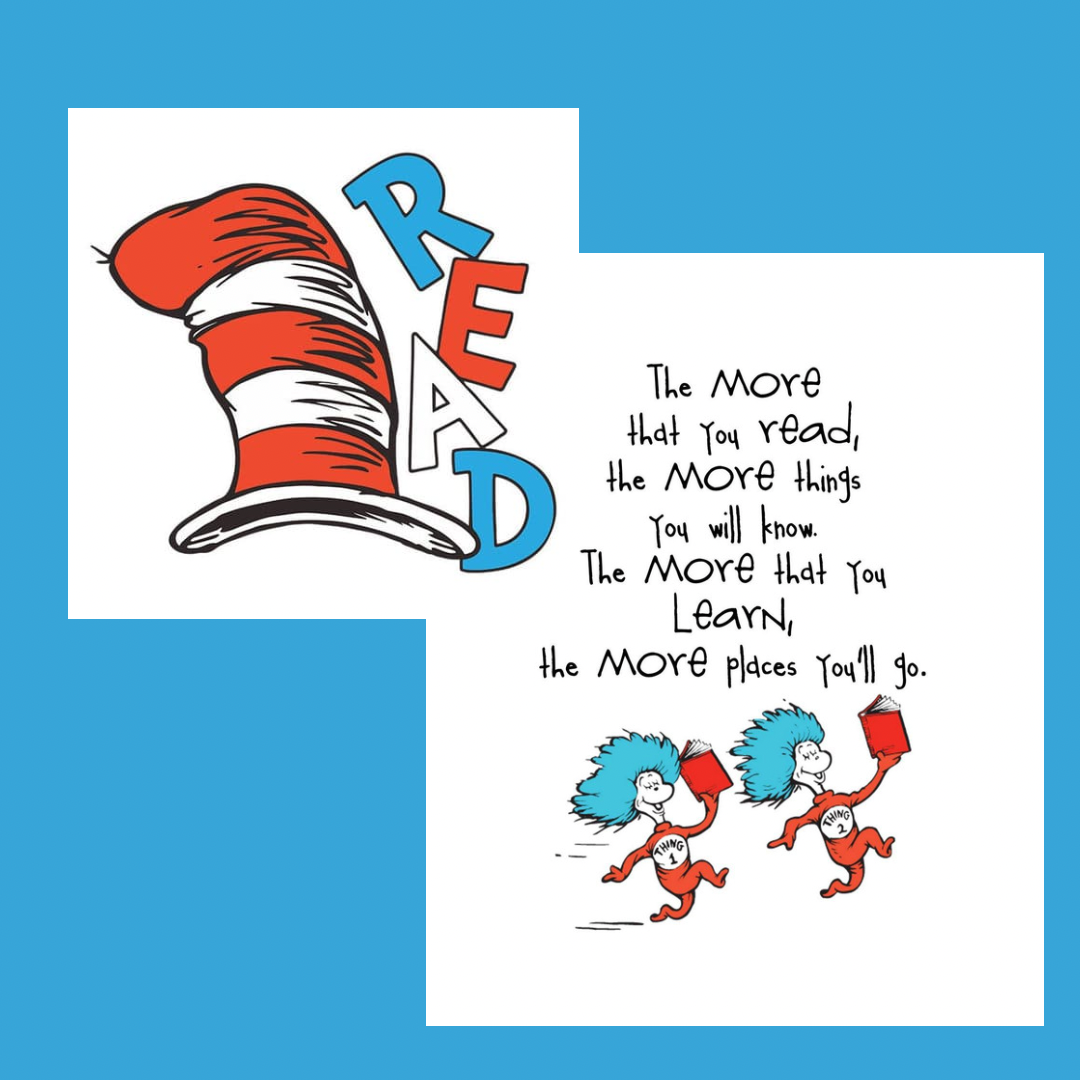 Rhythm and Rhyme and Early Literacy
Most parents would agree that learning to read is essential for young children. But how do we teach our children to love reading? At Alpha's Discovery Kids Preschool and Daycare, we think reading and writing are so important that we made Language and Literacy our first pillar of learning in our Four Pillars of Learning curriculum.
Some of our favourite books for toddlers and preschoolers are written by Dr. Seuss. There's just something about all of those wacky characters, silly rhyming words and colourful familiar stories. It's always so much fun to invite children into a whimsical place that they will likely want to visit often.
The stories are so simple but are so broadly appreciated by both adults and children. I began to think back to my very first time I read an entire book by myself. In the summer between Grade 1-2, my grandfather gave me a copy of "The Cat in the Hat". I remember how much I enjoyed the story. I started to flip the pages and wanted to read it again and again, memorized it and began to read it out loud with confidence. Soon after I began playing rhyming games which led to more word exploration with synonyms, antonyms, and homonyms.
The Dr. Seuss books show us that language and literacy can be fun and silly. Many Dr. Seuss books are written with lot of rhythm and rhyming words. Rhythm and Rhyme can help us in many ways. The rhythmic flow can hold the interest of the reader and the audience.
What we especially like about Dr. Seuss books is that his stories are far more than just lovely little springy poems but more of an introduction to language and literacy development. The books offer a bouncy, heavily rhythmic sound which gives the reader and the listener a crash course in early linguistics.
Rhythm is a vital tool for infants to understand when phrases end and begin. It is their first step in learning language and helps them develop a motor pattern. In a similar fashion before you learn to play an instrument you must first develop an understanding of rhythm. In the same way, rhythm helps to teach both language and literacy.
If you would like to learn more about how we teach language and literacy skills and what you can do at home to develop these skills, click on our Youtube video.