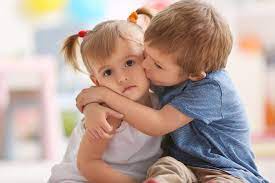 6 ways to raise your children to be giving, caring and compassionate kids
How do you teach your child to be compassionate? This may sound like a difficult task, especially when you may have a hard time even getting them to share. Here are a few ways to you can begin to instill this positive character trait.
1. RECOGNIZE AND AKNOWLEDGE GOOD ACTS
Positive reinforcement works well with kids. Encourage your child's efforts to give back or share with others. If you see your kids being generous even in the smallest way, praise them and acknowledge the gesture.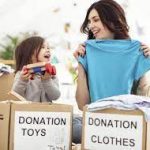 2. LEAD BY EXAMPLE
Kids are visual learners, and the best way to teach them about giving back is by modeling that behavior yourself. You have to give to teach your kids to give.
3. BEING A GIVING FAMILY
Along with setting a good example for your children, have conversations about giving. Be mater of fact about it. Use phrases like "We give to others because we can." Explain to them why you're giving time or money to a particular cause and explain why. Actions speak louder then words and there's no better way to teach kids about giving back than through action.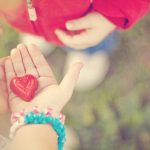 4. MINDFUL MONEY CHOICES
Teaching your children about setting aside money to give to important causes is the key to raising socially conscious kids. This is also a great well to instill self-regulation and prevent impulsiveness. Along with talking to them about money, teach your children about the value of using a portion of their money to give back to the community and donating to charity.
5. KINDNESS AND TIME ARE EQUIVILANT TO MATERIAL THINGS
Many of us are not able to donate money to charity but that doesn't mean we can not still teach and instill generosity.
Teach your children the value of giving their time and energy to others. The value of kindness and even the generosity of a smile, opening a door or helping someone pick up something they have dropped holds so much value. Teach your children not to hesitate to jump in and help someone in need.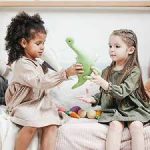 6. BE A SAFE PHILANTHROPOIST
It's always important to teach children safe perimeters with respect to giving. There are always reasonable safety concerns to consider when giving whether it be money, time, gestures, material items or food.
A few safety tips to consider sharing based on your child's age or development
The STOP, THINK, ASK policy is a good one to instill in your children of any age because as we know even kind-hearted adults can be but at risk if they are not careful. Here's some safety considerations:
• Sharing food can be dangerous because some people have allergies (ask an adult first)
• Smiling at a stranger or saying hello is safe but ask an adult before talking to or helping a stranger
• Ask an adult to help you choose a charity before giving money or valuables.
These tips will go a long way to raising compassionate kids.
For more information about how we foster compassion through our curriculum, click here.