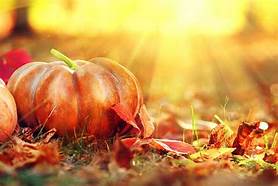 Top 4 Fall Family Fun Activities
What are your favourite Fall activities to enjoy with your family?
September has arrived and that means as the leaves slowly change colour, we have a short window to still enjoy some warm (or warm-ish) fall weekends to spend outdoors before Jack frost makes an appearance. As sad as we are to say good-bye to summer there is still so much to enjoy in the fall. Autumn seems to come and go so fast so let's get a jump on the fun with some outdoor activities with the kids. Here are 4 festive fall ideas to enjoy in September and October during Harvest time …. I can already smell the apple pie…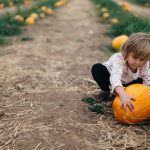 1. Visit a pumpkin patch
As the harvest season comes to an end, there is nothing more fun than picking your own pumpkin – even if you decide not to carve it. They look lovely on your front step. There are so many beautiful varieties and colors. I especially like the white "ghost pumpkin".
Here's a list of pumpkin patches in the GTA.
One of our favorite farms for pumpkin picking is Springridge Farm. It is a beautiful farm with lots of opportunities for children to play in the fresh fall air. With the charming backdrop of this colourful farm, you will be sure to capture your kids in action or the most perfect fall family pictures.

2. Enjoy a Fall Fair
There's nothing like spending the day at a fall fair and enjoying the food, rides and games. Here is a list of fall fairs across Ontario with a list ranging from very old ones in small towns like the Norwood Fall Fair, to the huge Royal Agricultural Winter Fair in Toronto.
There are many fairs that will be taking place soon. Oh, how we have missed fairs!

3. Apple Picking
There are many farms to visit at this time of year to get the festive fall feeling we all love. These farms are not limited to just pumpkin picking! Some farms, like these local favorites, Chudleighs and Downey's, have fun activities for children, apple picking and lovely shops where you can purchase apples and baked goods. Check out this link for more apple picking spots where you can pick your own apples.

4. Get lost in the moment in a Corn maze
Before escape rooms for centuries many have found fun in the challenge of escaping a corn maze. Fall in Ontario brings a variety of farm activities including some amazing corn mazes which can encompass 20 acres! Some are cut in a seasonal or sports theme, but all are a super fun way to spend an afternoon. If you are feeling brave, check out this link where you can find a corn maze to find your way out of!
Enjoy the season! We would love to see you share your fall family pics with us.