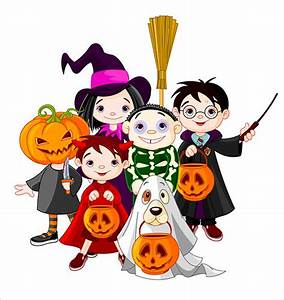 Halloween Activities 2020
Halloween is just a few days away and 2020 promises to be a different kind of Halloween! Halloween has always been one of my favourite
holidays to celebrate with children. There is so much fun involved for children: the ability to transform yourself for a day in your favourite
character costume, the spooky decorations and of course – the CANDY!
As 2020 has presented some challenges with celebrating holidays according to old traditions, this is an opportunity to find new ways to celebrate
this fun holiday.
Here's a list of Halloween activities you can do with young children in 2020!
Candy Scavenger Hunt: Kids love going on a scavenger hunt! The process of finding hidden gems (especially candy) is so rewarding and exciting!
You can create your own scavenger hunt or click on this link to print one.
Indoor Trick-or-treating: You don't have to leave the comfort of your own home to trick-or-treat. You can setup trick-or-treating by going from
room to room in your home and having your child knock on the doors and you can have different people in the house answering the doors and
handing out candy. You can involve grandparents and other extended family members too! This activity is great for toddlers with their short
attention spans. They probably only want to knock on a few doors before they are done
Mummy Wrap: This is one of my favourite Halloween games. All you need is toilet paper and a willing person! You would wrap the toilet paper
around the person and try to cover them all up like a mummy. You now have a use for all the extra toilet paper you may have around the house!
How many Candies in the Jar? This activity will keep your child guessing all night long. Fill a jar with candy and ask your child to guess how many
are in the jar. They can take several guesses and you can record them. You can even extend the game to everyone in the house. Then you can take everything out of the jar and count it. This is not only fun, but it's also a great math activity for young children.
Bob for Apples: This is a classic Halloween game! You can adapt it for 2020 by making individual bowls to bob for the apples. Each person gets
their own bowl of water with an apple floating in it. The object is to take the apple out without using your hands. Get creative! You can use your mouth, tongs, chopsticks etc.
Decorating yummy treats: This is a great opportunity to explore your creativity by decorating cupcakes or cookies. You can use spooky
decorations, or even candy to decorate with. Kids will develop fine motor skills by spreading the icing and adding the decoration.
Candy Toss: Grab a basket and some candy and create a tossing game. Position the basket a few steps away and ask the child to toss the candy into the basket.
Have fun creating new memories and traditions in 2020! Enjoy! Happy Halloween!
For more Halloween ideas and activities, check our pumpkin and trick-or-treat ideas blog.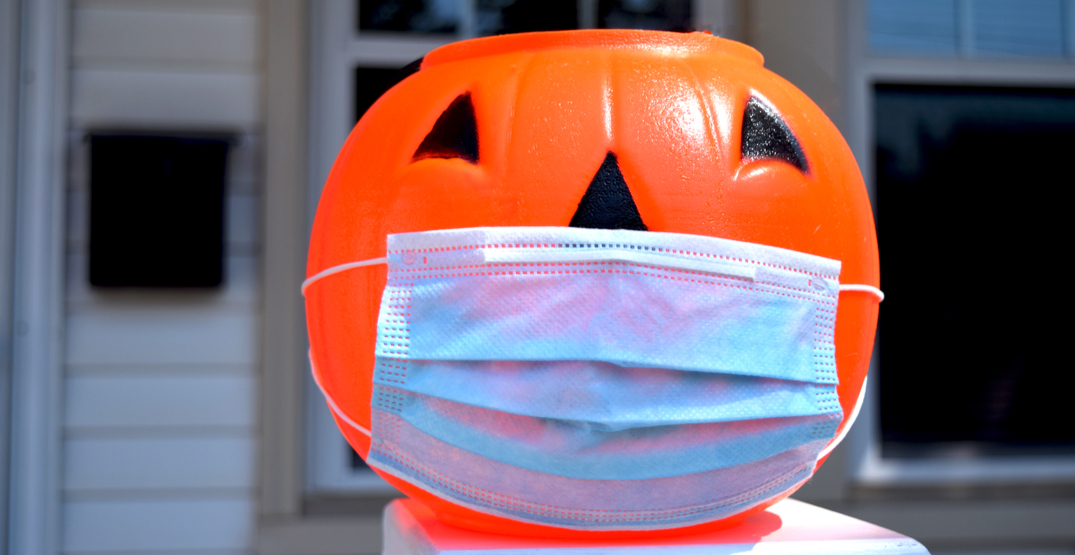 Halloween 2020 -The Spookiest one yet! TO TRICK-OR-TREAT OR NOT TO TRICK-OR-TREAT?
Holidays help us maintain our sense of rituals and 'normalcy' during a not-so normal time, but since March 2020, we have had to find new ways to celebrate holidays, traditions and spec ial occasions. Will blowing out birthday candles or bobbing for apples become a thing of the past? What about trick-or-treating?
As we approach Halloween 2020, there are diverse views on whether trick-or-treating should happen this year. Some argue that cancelling the holiday would be a major economic disruption to a billion-dollar industry in a time when the economy has suffered due to COVID-19. While others ascertain that there are serious risks to health and safety involved in the activity of trick-or-treating that could lead us toward another shut down. Whether you agree with those that want to cancel or not, why not make the best of Halloween 2020 with the spookiest Halloween yet! We will share some fun Halloween ideas for both those that want to trick-or-treat and those that don't.
For those that want to trick-or-treat, here's some ideas to enjoy it in a safer way:
Have children wear masks and gloves and make it a part of their costume.
Leave baskets of candy on a table in the driveway so kids don't need to come to the door or ring your doorbell.
Create individual bags of candy that are easy to hand out. Ensure all candies are have a wrapper.
Avoid gathering in large groups for trick or treating. Instead, keep the group to 2-4 kids.
Create a fun atmosphere by decorating the outside of your home.
If you are still not comfortable going out to a stranger's home, you can trick-or-treat by going to family or friends' homes only.
For those that want to explore other Halloween activities:
Pumpkin carving/decorating contest – involve the whole family to see who can make the scariest/funniest pumpkin.
Make Halloween play dough. Check our Facebook page for a great pumpkin spice play dough recipe.
Go on a Halloween candy scavenger hunt! Click on this link to print one. https://heyletsmakestuff.com/printable-halloween-candy-scavenger-hunt/
Decorate spooky cupcakes with Halloween candy.
Have a Halloween dance party in your own home.
Make a Halloween obstacle course. Here's a link for a great spider lair obstacle course. https://www.chickenbabies.com/2011/10/lair-of-spider-queen.html
Make a magic potion. Mix ingredients and learn some science too!
Pumpkin-theme activities. Stay tuned for our next blog with lots of pumpkin-themed activities and ideas.
Halloween Games – Stay tuned to future blogs this month with more Halloween games and activities.
As you can see, there are lots of ways to make 2020 an amazing Halloween – even if you are not trick-or-treating! We will be enjoying these and many more activities at Alpha's Discovery Kids Preschool and Daycare! Happy Halloween!