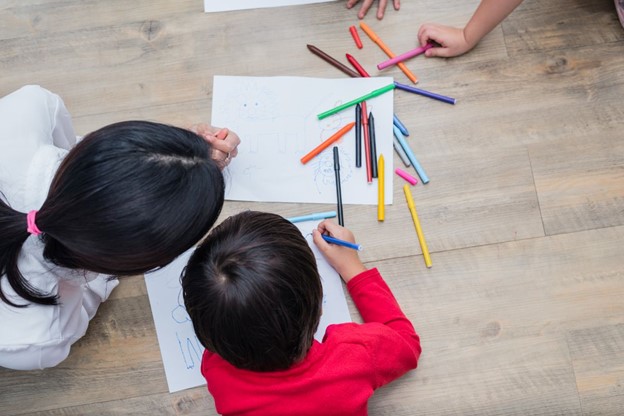 Unlocking Creativity and Expression: The Essential Role of Art in STEAM Education
by Susie Beghin, RECE, Founder of Alpha's Discovery Kids
"Art is about letting go" – Susie Beghin
At Alpha's Discovery Kids, our mission is to create a nurturing and safe space where every child feels at home. We understand the significance of holistic education, especially during the formative years of early childhood. As young minds develop rapidly, we recognize the importance of providing the best learning environment to support their growth and development.
Childhood is a time of exploration, curiosity, and boundless creativity. That's why we believe in child-initiated and teacher-supported learning experiences that encourage children to be active participants in their education. Our commitment to fostering a love of learning led us to develop the Four Pillars of Learning: Language & Literacy, STEAM (Science, Technology, Engineering, Art, and Math), Physical Activity & Nutrition, and Mindful Awareness.
While traditional STEM education focuses on Science, Technology, Engineering, and Math, we believe that incorporating the Arts (A) into the equation is vital. The Arts, in the context of STEAM, play a transformative role in nurturing creativity, critical thinking, and problem-solving skills in children.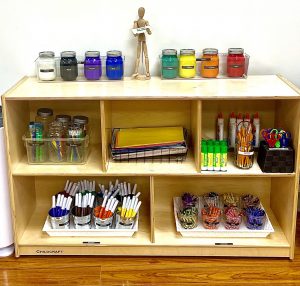 Art is often misunderstood or underappreciated as a vital component of learning. Some may view art as an extra-curricular activity or mere creative play, not realizing its significant contributions to a child's development. However, we firmly believe that art is not just about drawing or painting; it is about the creative process and fostering imagination.
For instance, art and creativity are fundamental to engineering. Engineers need to think outside the box, innovate, and find solutions to complex problems. Art allows children to think creatively, develop original ideas, and view challenges from various perspectives, which are essential skills for future engineers.
Art is also a process-oriented activity rather than a product-oriented one. It encourages children to explore their imagination, experiment with different materials, and express themselves freely. The act of creating art builds fine motor skills as children learn to hold crayons and paintbrushes. Through art, they learn to communicate their thoughts and emotions, developing their language and self-expression abilities.
At Alpha's Discovery Kids, we emphasize the importance of providing opportunities for children to engage in art freely. There should be no pressure to create a specific end product; instead, we focus on allowing children to explore and experiment with materials independently. Art is about letting go, embracing creativity, and embracing the joy of the process itself.
There are countless art ideas that children can explore, from painting and drawing to molding and collage-making. We provide various materials, such as markers, child-safe scissors, paint, glue, feathers, and pompoms, to ignite children's imagination and creativity. By providing open-ended materials, we empower children to choose how they want to participate and let their creativity flow.
We also integrate art with other STEAM components to create a multidimensional learning experience. For instance, while making an animal out of clay (art), we can build the animal's home (engineering), learn about its characteristics (science), find pictures of the animal on the computer (technology), and measure its size (math). This interdisciplinary approach enhances children's understanding and application of knowledge. You can find out more about how to incorporate art into STEAM in Susie's book, Learn To Play.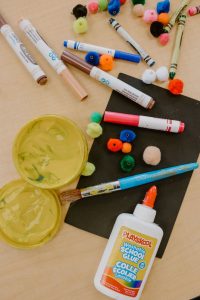 Art is not just crafts; it goes beyond following instructions and specific outcomes. We emphasize the process of making art, encouraging children to explore different materials and techniques. For instance, instead of merely painting on paper, we might encourage children to paint with a straw on a cardboard box, adding multiple dimensions to the experience.
Incorporating the Arts into STEAM education allows us to nurture creativity, self-expression, and problem-solving skills in children. It sets the stage for future innovation and exploration, fostering a love of learning that lasts a lifetime. At Alpha's Discovery Kids, we celebrate art as a vital aspect of our holistic approach to education, empowering children to become confident, creative, and compassionate individuals.
For more information on our Four Pillars of Learning, or to book a tour, please contact us at https://www.alphasdiscoveryclub.com/contact/ or call us at 905-823-8257.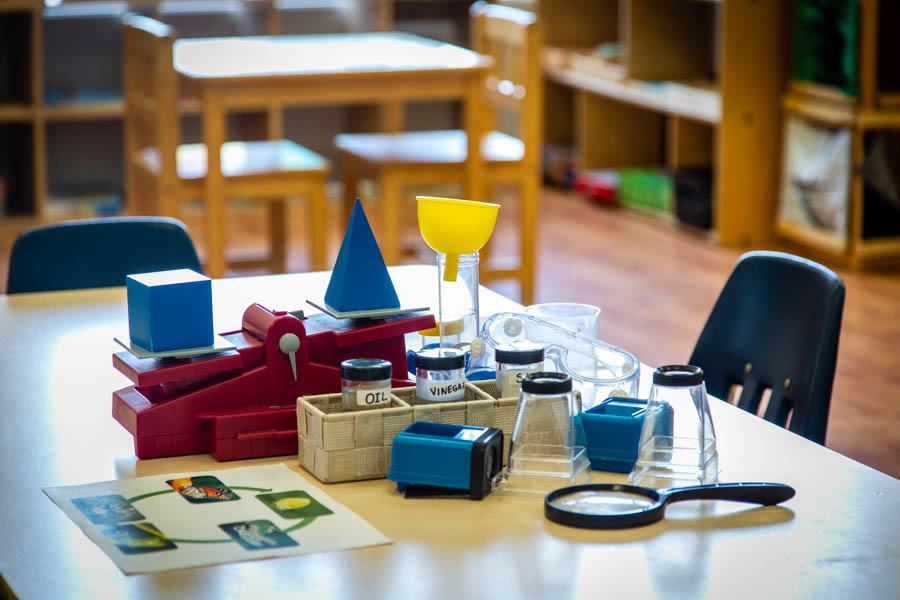 At Alpha's Discovery Kids Preschool and Daycare, we understand the importance of educating children in all areas to help them to grow and develop. Science is one of the key programs that we focus on in our Four Pillars of Learning curriculum. It is the first letter in our STEAM program. Science can be a hard area for some of us to wrap our heads around, especially as adults. We think of volcanos and osmosis when we think of science, but if you look at the activities your child does in their day, science is everywhere.
By introducing science to children at a young age, we begin to foster their interest in the subject and their success in that subject at school. It helps them to problem solve and better understand their world around them. Science allows children to make predictions, complete observations and determine an outcome. Science easily links with many other parts of our program such as math and art. For example, we discuss the types of animals in the arctic and the temperature (math), and have them create puppets from paper bags (art).
Science is also a great way to calm children. If negative behaviours are happening at home or at school try using art and science as a way to alleviate some of those issues. Children generally love exploring with science, they love the mess, and the use of imagination. Simply mixing colours is a great way to show children science. Ask them what they would get if they mixed red and blue, blue and yellow or red and yellow. Have them try mixing their own colours to see how many different colours can be made.
Children want to be involved. Science can be simple at home as well. You can grow a garden or flowers. Allow them to help put in the soil, to water the plants. Make a graph of how tall it is getting. Show them how you can cook with what you grow. Cooking can involve both math and science by measuring and mixing ingredients to make something new. All these things are simple and will help your child to be excited about learning.
Here's a list of some great simple science experiments that we do with the children in our programs that you can try at home.
1. Lava lamp. Take a water bottle and fill it with the following ingredients.
a. Water
b. Oil
c. Food colouring
2. Colour changing flowers. Put the flowers in a glass with water and food colouring and watch the flowers change colours.
a. White carnations
b. Glasses
c. Water
d. Food colouring
3. Magic milk (one of my favourites). Mix all the ingredients on a tray. Watch what happens.
a. A large flat tray
b. Milk
c. Liquid food colouring
d. Dish soap
e. Cotton swabs
4. Painting on ice cubes.
a. A piece of ice
b. Paint
c. Tray to collect the water as it melts
All of these simple activities can be found online on Pinterest and in Youtube videos. They are simple and easy to do and you may find your child asking to do them over and over again. With any science experiment it is important to ask questions.
1. What do you think will happen? – Make a prediction.
2. What actually happened? – Observe the results.
3. Why/How did it happen? – Make a hypothesis to explain what happened. You may need to do some research with your child to explain why or how it happened.
It is always fascinating to make observations about what your child was able to understand. Then 6 months later do the same activity. You will be amazed at how much more your child is aware of and the questions they ask. Now get out there and have fun.
Visit our curriculum page for more information about how we incorporate science into our four pillars of learning through the STEAM curriculum. We have truly developed an exceptional program that focuses on the child as a whole. We believe that language, literacy, STEAM and mindfulness can provide children a path for continuous growth.