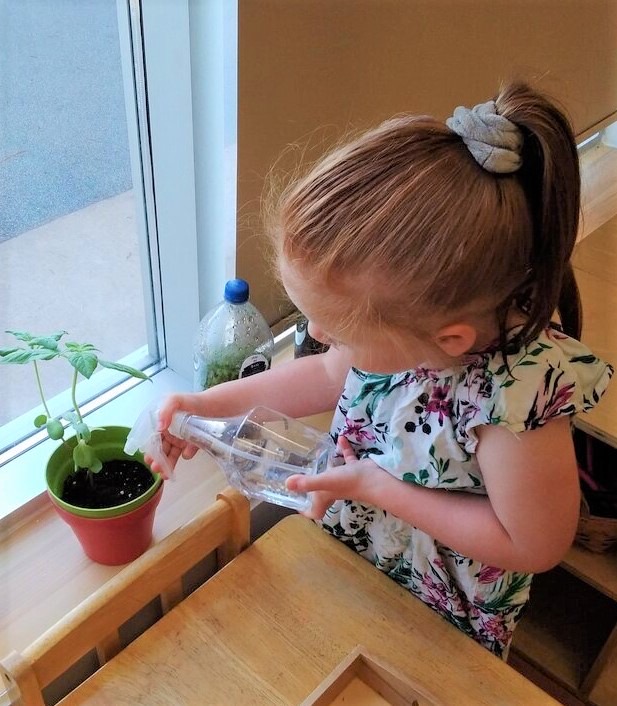 Have you ever wondered why they call it Kindergarten?
As many parents get ready to send their little 4 -5 year olds to Kindergarten, you may be wondering why we call it Kindergarten. The word kindergarten comes from the German language. The term dates to the 1840's and was created by Friedrich Froebel who started the first kindergarten, "Garden of Children ".
The word Kindergarten symbolized his vision for early childhood education: "Children are like tiny flowers; they are varied and need care, but each is beautiful alone and glorious when seen in the community of peers." Before 1840, children under the age of 7 did not attend school yet. Froebel was an educator who believed in hands-on learning for children. He also had a love for nature, science, architecture, and mathematics. He felt children needed to be "nurtured and caringly tended to like plants in a garden." Hence, he founded an early education program for young children, which he called kindergarten.
It was a place where children could develop and flourish freely through self- directed play under the guidance, not direction, of the teacher. His belief system was an inspiration to many educators and philosophers including Maria Montessori. It is easy to see his influence in her work. Maria Montessori was the first to introduce a child-sized environment. She wanted the children to feel that the classroom belonged to them rather than the teachers.
These ideas have had a huge impact on how preschool and kindergarten have developed over the years. As we approach back to school this year amongst uncertainty due to the global pandemic, we must remind ourselves of the initial motivation, "Children are like tiny flowers; they are varied and need care. "Like plants and flowers, children are fragile yet resilient. Parents and educators alike share the responsibility of keeping these precious little ones safe. We want to provide a place for them to grow and flourish while shielding them from the elements!
At Alpha's Discovery Kids Preschool and Daycare, we are growing too. We have created a new Kindergarten program where children 3.5-5 years old can grow and flourish in a place that belongs to them. We have enhanced our Four Pillars of Learning curriculum for this age group to challenge them further. Our stimulating program allows children to grow along side their peers and gives parents the reassurance that their children are in a safe environment. We have large classrooms with less then full capacity ratios to create more space for physical distancing within the day. If you would like to find out more about our Kindergarten program, click here.
Wherever you may choose to grow your flower(s) let us not lose sight of the foundations, inspirations and intentions set into motion in 1840 with "Kindergarten"! We wish all our little flowers a prosperous year full of growth and new learning opportunities!