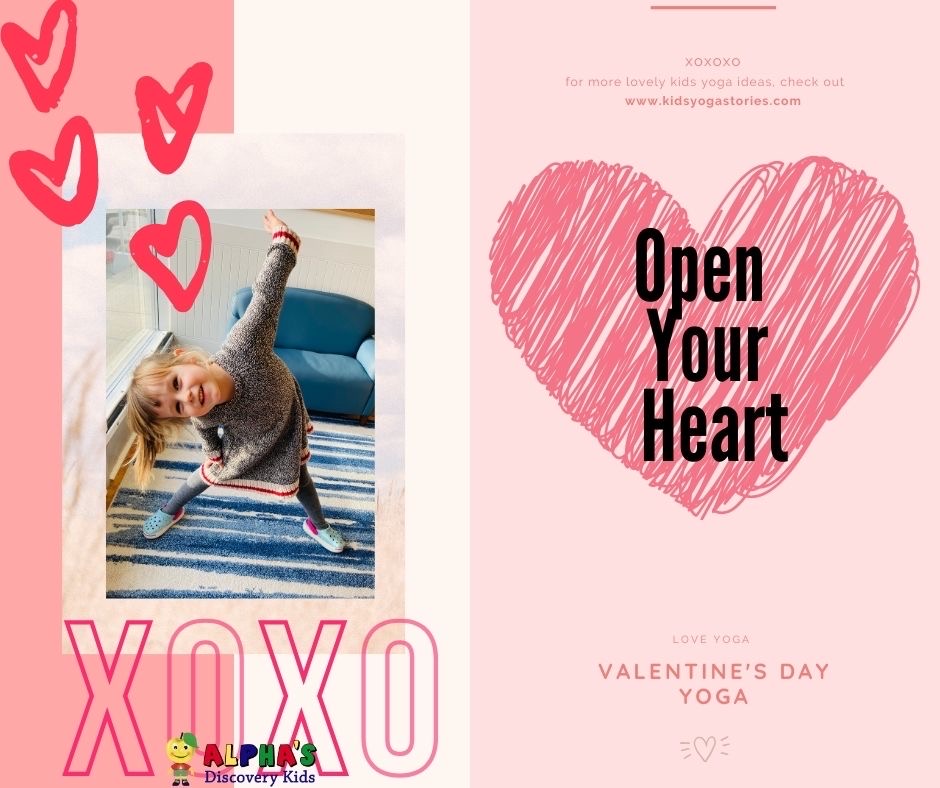 Heart-centred yoga for kids
Valentine's Day is almost here. It's a great time to stop and think about what love means to each of us. When we ask the children what they love they often tell us "Mommy & Daddy " and sometimes "cookies". Another great way to honor Valentine's Day is by opening our hearts through creative movement.
Although at this time of year, we often focus on loving others, self-love is also important. In fact, it's often said that you can't love anyone else until
you love yourself first. Self-love starts with taking care of our bodies, minds and spirits and being healthy.
At Alpha's Discovery Kids, we are packing our student's toolboxes with mindful awareness skills through our Four Pillars of Learning curriculum. Yoga poses are a great way to connect to our body, mind and spirit. WE LOVE YOGA and this adorable series of poses really make our hearts skip a beat.
Here's a poster to assist you with your poses.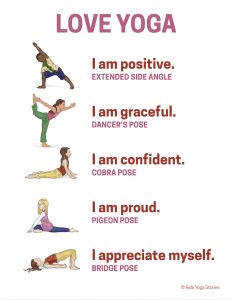 REMEMBER It's called practice because it takes time to learn. As always don't forget to BREATHE and be safe.
xoxoxo
For more lovely kids' yoga ideas, check out www.kidsyogastories.com
For more information about mindfulness check this out: https://inlpcenter.org/mindfulness-training-experience-the-benefits-in-your-life/
For more information about how we teach mindfulness with young children, check out our Youtube Video.