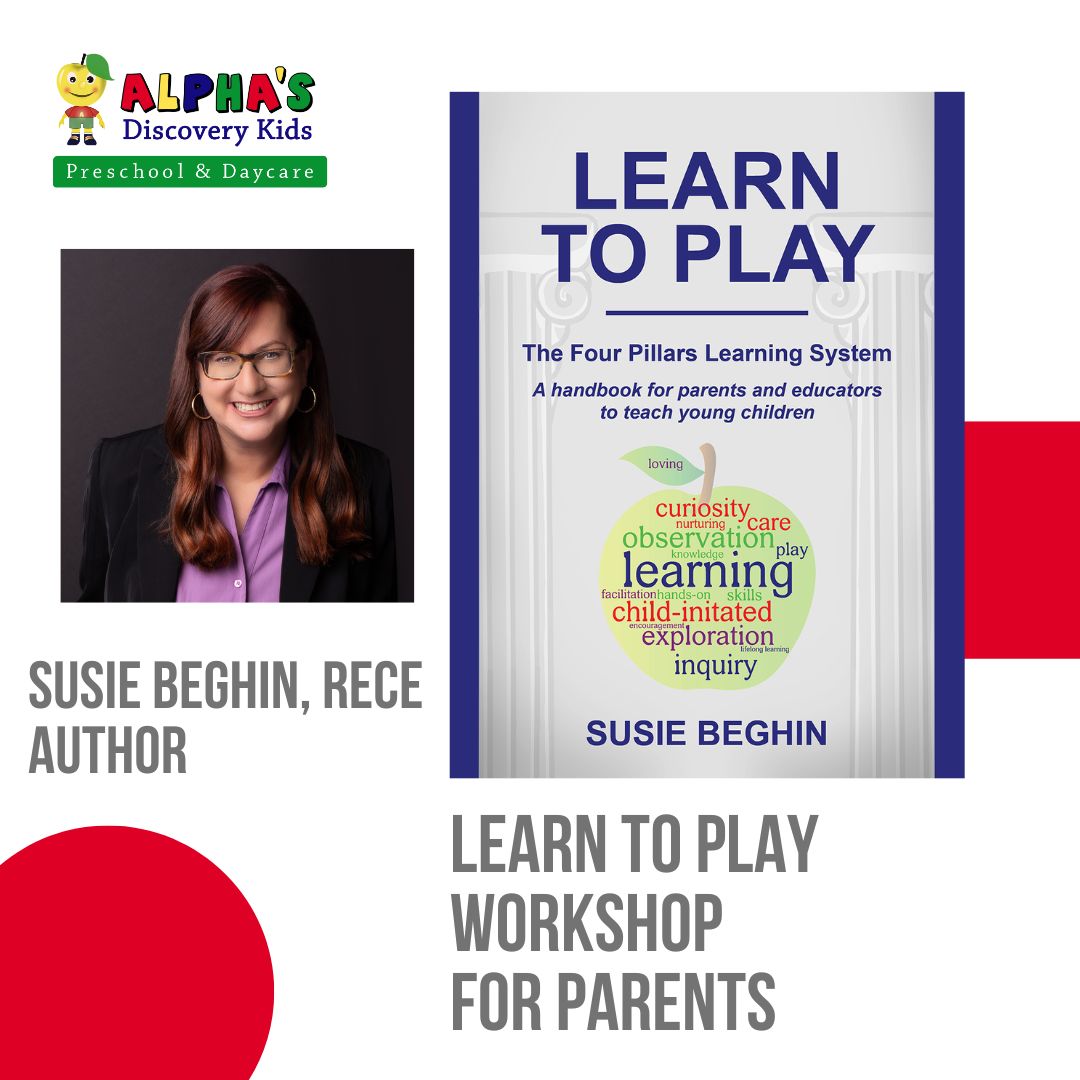 Learn to Play Workshops: For Parents
Susie Beghin wants to give children the best start in life. It's why she founded Alpha's Discovery Kids in 2012, a daycare and preschool dedicated to providing quality education and a positive learning environment.
Now, Susie shares the foundation of Alpha's Discovery Kids' beloved and celebrated inquiry-based curriculum in her new book, Learn to Play: The Four Pillars Learning System.
Learn to Play: The Four Pillars Learning System, is a must-read for all parent-to-be or parents with young children! In the book, Susie shares her teaching method with parents and educators as a tool for learning both at home and in the childcare setting. For each pillar of learning, there are strategies on how to build skills as well as sample free-play and intentional play activities – by age group, from infants to preschoolers.
Susie is now offering workshops to teach the fundamental concepts in the book for parents who want to learn how to teach their kids through play. She is inviting parents to participate in the free workshop to explore the book in a hands-on learning environment. Note: parents must purchase the book to enroll in the free workshop.
The workshops will be held monthly at the following location:
Alpha's Discovery Kids – Mississauga
6435 Erin Mills Parkway E-02 Mississauga, ON L5N 4H4
Tickets available on EventBrite. Click here to book tickets.