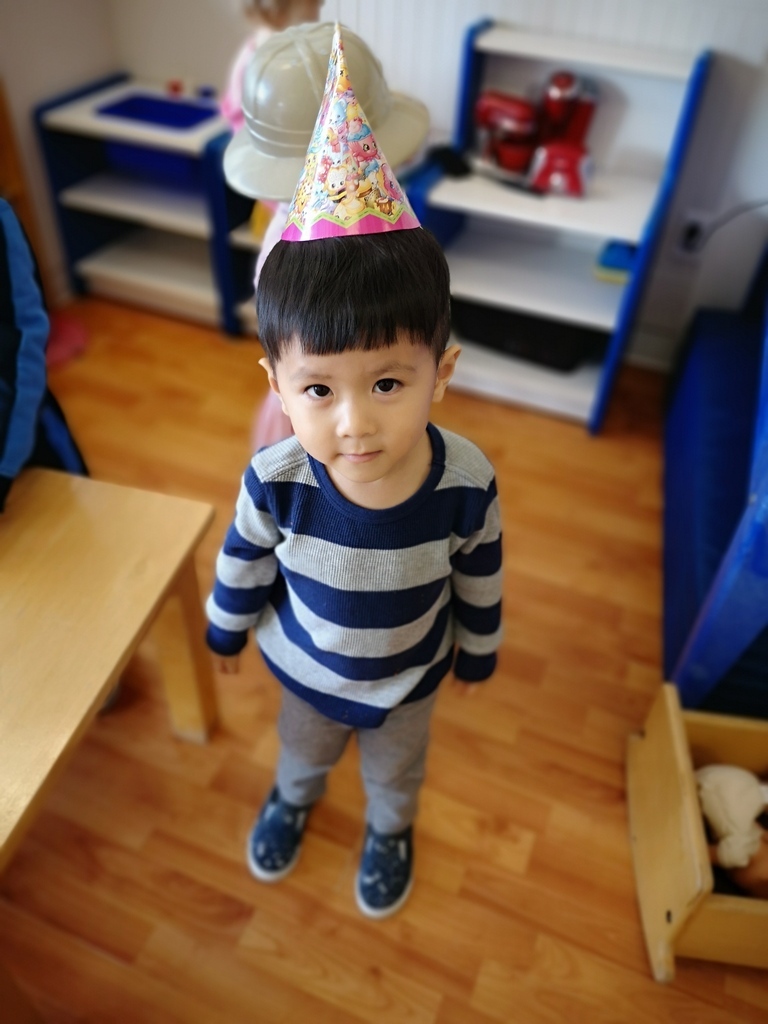 Unique Way to Celebrate Birthdays
Everyone wants to be remembered and cherished on the special day that they were born and young children are no exception.
The Montessori "Celebration of Life" is a lovely way to celebrate a child's birthday in a daycare or school setting. Children love to hear about the journey from their birth to the present day. They want to hear stories, look at photos, and remember wonderful memories. They want to know how cherished they are, and how our life and world is better because they were born into a family and now
belong to our class/ group or school. The Montessori "Celebration of Life" is a wonderful way to celebrate birthdays at school, whether or not
you follow the Montessori philosophy.
Here's how it works. For the preparation, the parents of the birthday child are asked to bring in a picture for each year of the child's life starting
with a newborn photo. For example, if the child is 3 years old, 4 pictures are required – Newborn, 1st year, 2nd year and 3rd year.
All the children make a large circle around the sun that has been placed on the floor. Around the sun are each month of the year from January to December. The teacher then begins to describe the birthday child's journey as she holds up the first picture. The teacher discusses the milestones and accomplishments that have been achieved over each 12 months for the birthday child. They then sing the song below as they hold a globe and slowly circulate it around the sun and stopping once their hand returns to the current month.
This is repeated for each year the birthday child has been on earth. This process places value on the child's accomplishments and achievements as they have developed since birth.
(to the tune of The Farmer in the Dell):
The earth goes around the sun,
The earth goes around the sun,
The earth goes around the sun,
It takes 1 year to go around,
Another year is done
Then to complete the celebration the following can be sung to the birthday child (to the tune of Happy Birthday):
We celebrate your birth,
And your place on the Earth,
May the sun, moon, and stars,
Bring you peace where you are!
For more information click here.