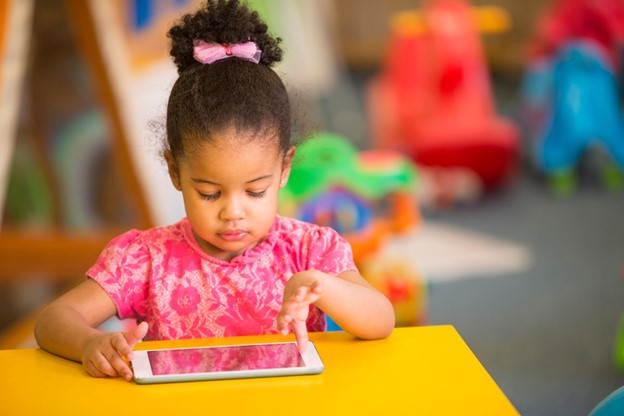 Young Children and Technology
by Susie Beghin, RECE, Founder of Alpha's Discovery Kids
At Alpha's Discovery Kids, we recognize the world is an ever-changing place. And with technology continuing to evolve in leaps and bounds, our young children are even more technologically advanced than we could have ever imagined.
This is part of the reason why I wrote my book, 'Learn To Play'. I wanted to share my knowledge and learnings that I have personally acquired during my time as an ECE educator and a mother. It is important that I share what I know about how children learn with other parents.
At Alpha's Discovery Kids, we teach kids using our 4 Pillars of Learning curriculum in a way that is playful and fun. Our 4 Pillars of Learning include: Language & Literacy, STEAM (Science, Technology, Engineering, Art and Math), Physical Activity & Nutrition and Mindful Awareness. When I was developing the 4 Pillars, I wanted to ensure I created a program that meets a child's needs from physical, cognitive, social, emotional and spiritual well-being.
In this article, I want to focus on technology and how it can play a valuable role in young children's development.
Technology (the second part of STEAM)
Technology is at the core of mostly everything we do nowadays. When we hear the word "technology," the first thing that often comes to mind is screen time. However, at our daycare, technology is so much more than that. We embrace technology as a tool that enhances learning, fosters parent involvement, and creates exciting opportunities for children to explore the world around them.
Technology as a Resource Tool:
In our classrooms, we utilize iPads as resource tools, opening up a world of knowledge to young minds. For example, when learning about the solar system, we can access captivating videos that visually depict the planets, enabling us to teach complex concepts in an engaging and interactive manner. Technology becomes a catalyst for exploration and discovery, enhancing the learning experience for our children.
Connecting with Experts and Resources:
Through technology, we have access to a wealth of experts and resources. Whether it's inviting guest speakers via video conferences or conducting virtual field trips, we can bring diverse perspectives and experiences directly into our classrooms. Technology enables us to expand our horizons and expose children to a vast array of knowledge and expertise.
Communication and Parent Involvement:
One of the most remarkable benefits of technology in our daycare is the ability to record and share children's daily activities. Through our app, HiMama, we capture videos, photos, and data, documenting each child's progress, meals, sleep patterns, bathroom breaks, and educational milestones. This instant and real-time information empowers parents to stay involved in their child's daily life, creating a strong connection between the daycare and home.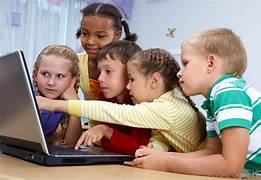 Research and Exploration:
Technology serves as a gateway to endless knowledge. When children have questions or curiosities, we can use technology to conduct research together. For instance, if we want to delve into the fascinating world of polar bears, we can easily access factual information, statistics, and even watch videos about their habitats and behaviors. This interactive approach instills a love for learning and nurtures children's natural curiosity.
Creativity and Play:
Technology also has a role in fostering creativity and imaginative play. We incorporate music into our classrooms, utilizing technology to play songs and create a lively atmosphere. Additionally, we encourage children to explore their creativity by using technology to record and produce their own little videos, allowing them to express themselves and share their experiences with others.
At Alpha's Discovery Kids, technology is not a mindless tool for entertainment; it is a purposeful and valuable asset that enriches the learning environment and strengthens the bond between parents, children, and educators.
We harness the power of technology to empower children, promote active learning, and create a sense of involvement and collaboration among parents. Technology opens doors to a world of knowledge, ensuring that our children are equipped with the skills and curiosity needed to thrive in the digital age.
By combining multiple aspects of STEAM every single day, our educators at Alpha's Discovery Kids are able to teach multiple concepts in one lesson. And STEAM is a pivotal part of this learning.
For more information on our 4 Pillars of Learning, or to book a tour, please contact us at https://www.alphasdiscoveryclub.com/contact/ or call us at 905-823-8257.