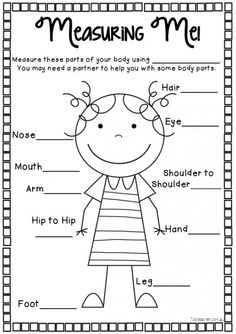 M is for Math
At Alpha's Discovery Kids we understand the importance of educating children using a wholistic approach. Math is a key component of our STEAM (Science, Technology, Engineering, Art and Math) program which is the second pillar in the Four Pillars of Learning curriculum.
Math plays a major role in a child's development and helps children makes sense of the world around them. Children between the age of one to five years old are beginning to explore patterns and shapes, compare sizes and count objects.
Building numeracy skills is one of the first things you will do with your child. Many children learn to count from 1-10 by the age of 3 years old. There are so many opportunities to count with children daily. You can count the cars on the road or the plates at the table or blocks in a tower. The key is to incorporate counting with everyday objects in a hands-on way so that it makes sense to a child and they can visually see the objects being counted. Once they have the concept down, you can start to introduce the actual written numbers so they can associate the concept with the actual number.
Using number concepts and skills to explore their surroundings will enable them to problem solve in the future. It helps them to develop confidence in their ability to think things through and develop a process that makes sense to them.
Problem solving skills can be a difficult concept for many children. Supporting this process without doing it for them can support growth and development. It can assist with a sense of accomplishment. Helping children to create connections to discover various relationships. (e.g. characteristics, size, colour, shapes)
Measurements can include ordering and comparing objects to figure out time, weight, length and graphing. I love to use measurement to teach so many math concepts. Here's a simple activity you can do with measurement. Take out a measuring tape and measure your hand and your child's hand. Compare the size of your hand to your child's and look at the number (size) of your hand vs. your child's hand. This will help your child to understand bigger numbers and smaller numbers. You can also count the numbers of the measuring tape. You can continue this activity with your feet and other body parts as well as your whole self. It's a great way to teach numeracy and comparisons of numbers.
Classification can be turned into a fun game that allows children to make like items. You can provide them with a blue, red and black basket. Then lay out multiple objects in the same colours. Ask the children to sort them into their proper baskets by matching the colours.
When you stop and think about it, math is used in many every day tasks performed by young children. Anything they do can be counted and documented.
As you can see, Math does not have to be difficult! It can be fun and easy! To find out more about our Four Pillars of Learning curriculum, click here.