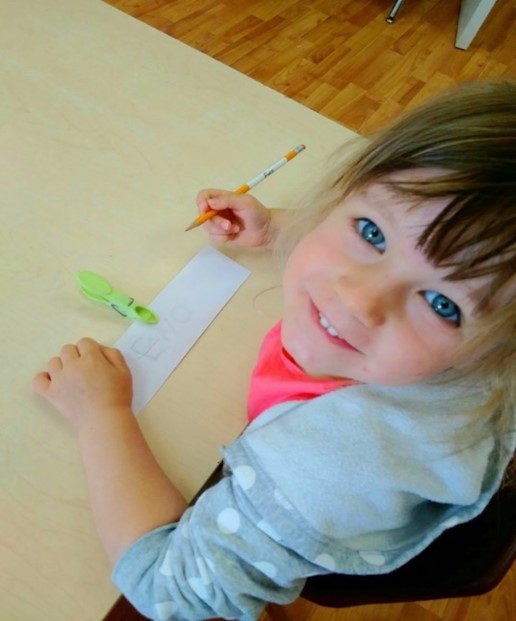 The Importance of the Written Word: Is writing a lost skill?
When was the last time you opened your mailbox to find a beautifully handwritten letter? Probably not in the last week, or even decade. Gone are the days when students had designated writing classes, in which they used workbooks with dotted lines to practise forming the perfect loops for Ls and Ys under the watchful eye of their teacher.
That might not be a good thing.
New research shows that dropping handwriting lessons from schools could negatively impact brain development in children.
In a digital age where we seem to only require keyboard and texting abilities, printing and cursive writing seem to have fallen by the wayside.
Many people might say, "So what's wrong with that. Everybody types now anyway."
Well, there is a report written in the New York Times that states that children not only learn to read more quickly when they learn to write by hand but they are also better able to generate ideas and retain information. Psychologists and neuroscientists have discovered a link between handwriting and broader educational development. They say it is far too soon to declare handwriting a relic of the past. New evidence suggests that the links between handwriting and broader educational development run deep. When we write, a unique neural circuit is automatically activated. It seems that this circuit is contributing in unique ways we did not realize.
It's sparked much debate.
Some believe cursive writing is no longer a necessary skill and wastes valuable teaching time. There are others who believe it's an essential part of childhood education and a needed skill as an adult.
The key problem is many teens and young adults in 2020 cannot sign their name…
You need to learn to crawl before you can walk !
At Alpha's Discovery Kids, we believe that learning how to print and write is important. In fact, learning writing skills starts in our Toddler room with the Jolly Phonics program and progresses through our preschool and Kindergarten programs. In the Sr. Preschool-Kindergarten program we have introduced Progressive Printing cards as part of our curriculum.
While this topic has sparked debate, we have been sparking interest. We have incorporated some good old-fashioned printing practice into our emergent based program. We believe that the basic functional skills needed to write starts with a progressive approach to fine motor development and phonics.
Unlike those days when we were forced to sit and print or write letters repetitively, we have a different approach. We make it fun and instill a sense of pride and independence by giving the students the assistance they need to feel empowered to write words, starting with their own name.
We love to see the progression of the written word each day with all our children and build confidence in our students.
For more information about our program, visit our Curriculum page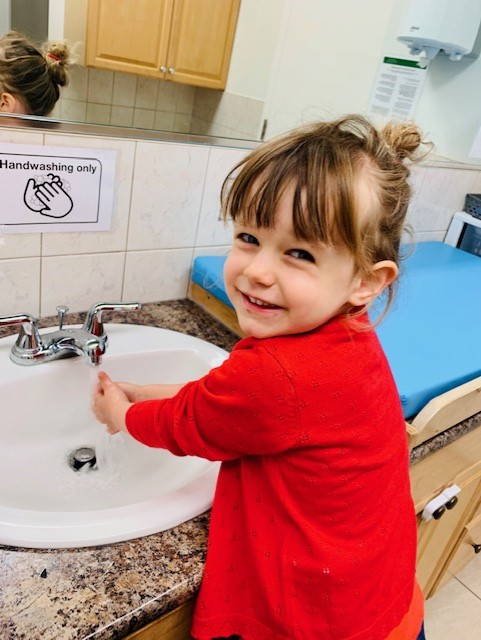 Leading up to the days prior to re-opening daycare following the pandemic closure, we all had so many questions and fears of the unknown. As educators, we want to do our best to create an environment that keeps children physically safe and healthy. Parents may have question too because although they may trust their educators and caregivers, the situation is new to all of us. But the question remains for all, how do we provide a safe environment according to the guidelines without creating an institutional feel within the classroom?
What does engagement look like now?
Educators and parents often share many common goals when it comes to children. We all want and strive for their overall health, safety, and well-being both at homes and at school. Considering the pandemic, more emphasis has been placed on physical health for obvious reasons. But now that we have some experience implementing these new health guidelines, we have also gained some confidence to provide a broader sense of well being for each child that extends beyond just the physical well-being.
Social Interactions
After months of being house bound with limited interactions with friends, family and the community, children have now returned to daycare. For many children, this may be the only place they go other than their home. This means that the time spent with educators and peers becomes even more precious. These social interactions are critical to the child's emotional well-being.
Responsive Educators and Peer Interactions
How do we create a warm and inviting environment for children? Firstly, the presence of a sensitive and responsive educator is the most important part. Secondly, the social interactions between peers play a pivotal role in the child's environment and their own social development. Children can interact with each other throughout the day within a space that has a limited number of children and that allows for physical distancing during higher risk times (such as sleeping and eating times). Children—especially young children—need quality time with their educators and other peers.
Routines
We create a safe physical and emotional environment by following routines. Routines are so important to a child's well being. This is something that most children lacked during their time at home during quarantine. Knowing what comes next creates a sense of ease and familiarity each day and this helps to build a child's confidence.
Creative Approaches to Engagement
Creative approaches to staying connected are important while remaining cautious and safe. A sure-fire recipe for happiness is keeping children engaged. Children need ample time to engage in play and other joyful learning experiences such as exercise, mindfulness, and regular routines for sleeping and eating. It is essential to both children's emotional and physical well-being.
Verbal and Non-verbal Communication
As educators, we find moments to use powerful words to acknowledge children. These words can convey affection, compassion, and encouragement. We also use eye contact, smiles, hand gestures, signals, and other forms of non-verbal communications to stay connected with the children.
What we know is that creating a sense of belonging, engagement, well-being, and expression creates a foundation for learning.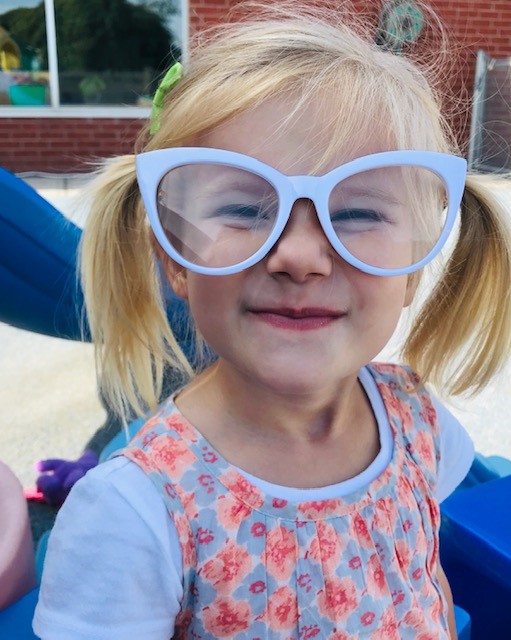 Early Childhood Educators – THE Most Important Job in the World
I was once told that being an Early Childhood Educator was THE most important job in the world. I must agree, especially after so many years of seeing the rewards of my hard work. The relationships and bonds you build with the children and families are long lasting and they create an impact for the family and the educator alike. These relationship are often what inspires educators to continue in their chosen field because they feel rewarded and valued. However, this a bold statement to some and not all agree..
It is widely known that Early Childhood Educators are often viewed as "babysitters" and their expertise and knowledge is often undervalued in society. As we engage with children during this pandemic reopening period, I want to remind educators how valuable they are not only to the children and families, but to society in general.
Our Early Childhood Educators put a lot of thought, effort, and genuine passion into their children's education and well-being each day. This not only has a direct effect on the family but also impacts the economy as well. By simply having child care allows families to work and sustain themselves and their families. Statistics show that parents with a solid support system and quality child care consistently reflect higher levels of productivity in the workplace. During this pandemic, the issue of child care has become paramount as parents and government begin to realize how important it is to a well functioning economy. So perhaps maybe its not as bold of a statement after all?
Studies conducted by Dr. Fraser Mustard, who established the institute of human development, head-start programs and spearheaded the Ontario early years programs, have changed the world or at least changed a few minds. I was fortunate to be able to see him speak in 1999 and was profoundly moved by his research and body of work. Many of his studies helped gain the financial backing and convince government that early childhood intervention and education was crucial to the economy.
He conducted a study that followed two groups of children over a 27-year period. One group had early childhood interventions, parent supports and educational opportunities starting at birth. The other group had less opportunity, advantages, and resources such as early childhood education. This research indicated that the first group not only achieved higher levels of success in their academics, but showed to be in long term committed relationships, and were self sufficient with established careers in their adulthood. The second group showed lower levels of success across the board as well as having significant drains on the economy and social systems.
https://www.oasw.org/Public/SocialWorkNow/A_Bold_Answer_to_an_Unmet_Need_in_Child_Development.aspx
The 1999 statistics showed that for every dollar directed towards early childhood development resulted in nine dollars saved in tax dollars for public welfare, health care, rehabilitation, and correctional institutional costs.
As you can see, the benefits of the services provided by Early Childhood Educators far exceeds just meeting the basic needs of a child, these educators are changing the world, one child at a time!
For more information about our programs and services click here.