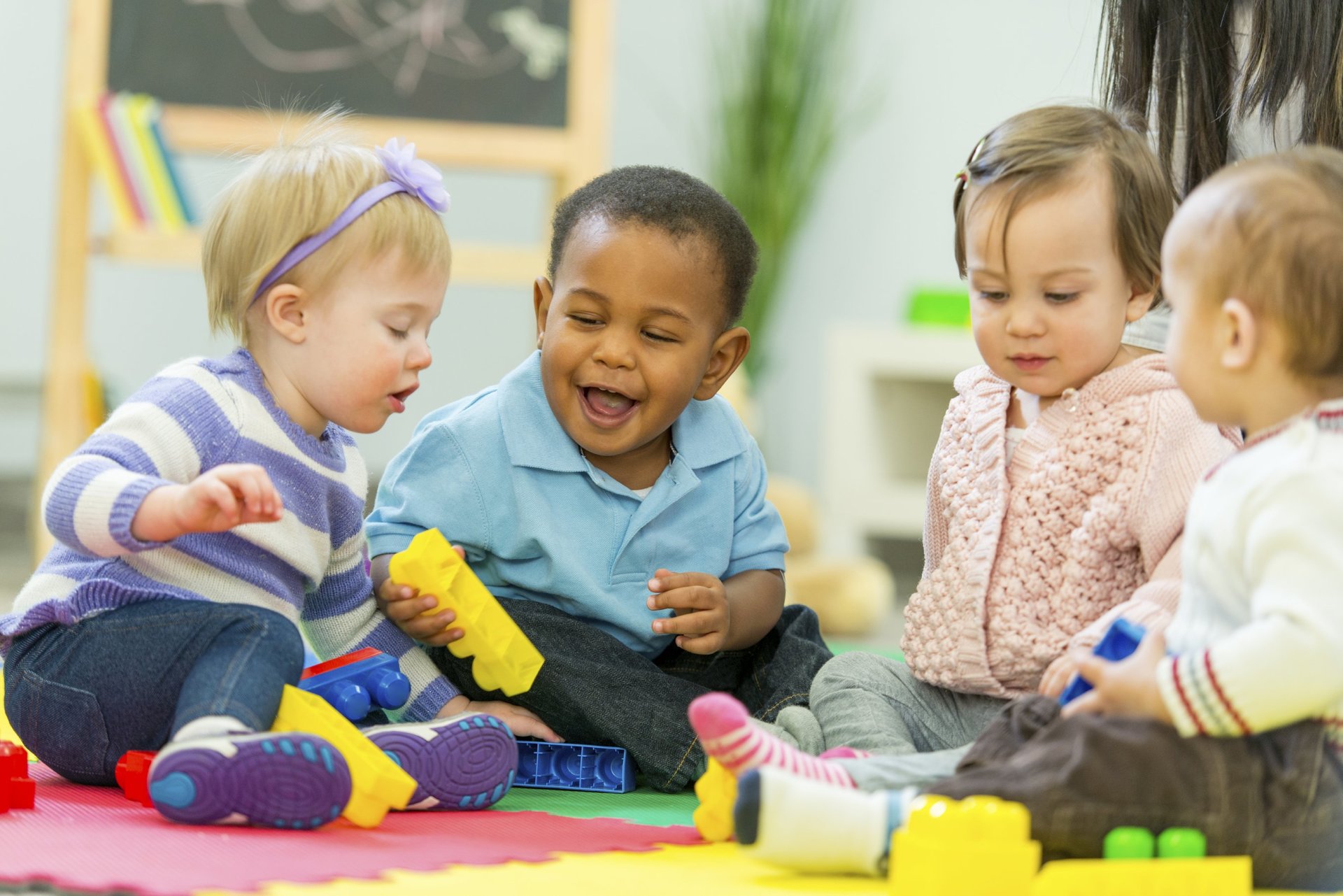 How To Transition from Home to Daycare
How To Transition from Home to Daycare by Nichole Folino, RECE
Having been in the childcare industry for almost 20 years, I can tell you honestly that enrolling your child into a quality childcare facility, is truly one of the best things that you can do for them. Is it scary for you and them? Yes, of course, but the experience they will have there is invaluable. Childcare teaches them sharing, patience, teamwork, empathy and so much more. It was always easy to stand in a kindergarten classroom and tell which children had been in childcare and which had not.
There are important steps that you can take when deciding to put your child into a childcare program. First and foremost, make sure you feel comfortable there. After taking a tour of the facility make sure you understand and agree with their values, ask questions and feel confident in your decision. Those few things will help to ease some of the anxiety that you will feel.
When it comes to helping your child adjust and be prepared for the first time in childcare, there are many things that you can do.
1. Transition together
Most childcare centres have a transition period to some degree. Take advantage of it. Spend time with your child in their classroom and with the teachers. This will help you and your child to feel comfortable while they explore the new environment. If you feel that your child may need additional transition time, don't be afraid to speak to the supervisor.
2. Be Honest
Be honest with them about what to expect during their time there. Give them examples like, when you get to school you will see Ms. Jones, then you will play inside with the toys, then you will go outside on the playground, have lunch, a nap and finally you will have another snack before I pick you up. Setting realistic timelines for your child will help them understand their day and when to expect you.
3. Drive by the Centre
When driving by the childcare centre, point it out to your child. Remind them that they will be going there and provide them with days. You can say, in two days you will get to go and see Ms. Jones. It is important to speak fondly of the teacher and the childcare.
4. Say Goodbye
Lastly, but almost the most important is that you say a quick and confident goodbye to your child. Saying goodbye with confidence shows your child that they are safe. Most children will stop crying shortly after their parents leave. If you are concerned, you can also call the centre and find out how they are doing. Sending a comfort toy from home, whether it be a blanket or stuffed animal can help.
As a mother, I firmly believe that one of the best things I did for my children, was to put them in childcare. I believe it helped them to be prepared for the school system in ways I couldn't have imagined. They were confident and not scared to leave me the first day of Kindergarten. It was me that cried when they went inside. It provided them a social experience that I could not have given them. They made friends easier and knew how to take turns. They were creative and could express themselves in healthy ways. Finding childcare is easy, finding a childcare that aligns with your vision is rewarding.
Conclusion: How To Transition From Home to Daycare
At Alpha's Discovery Kids, we offer three free transition days prior to starting full-time to help you and the child adjust to our program and routine. If you would like more information about our centre, click here to book a tour.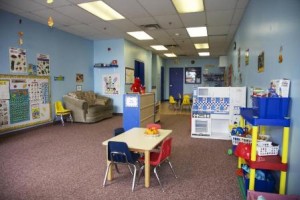 High Quality Infant and Toddler Daycare Mississauga
High quality infant and Toddler Daycare Mississauga – For many parents, finding a high quality infant and toddler daycare and child care centre in Mississauga can seem like an overwhelming task. Location, program, staff, quality, flexibility and cost are all key factors in the decision-making process. Read more ›